Welcome to Team McDonough, Travis Shepherd!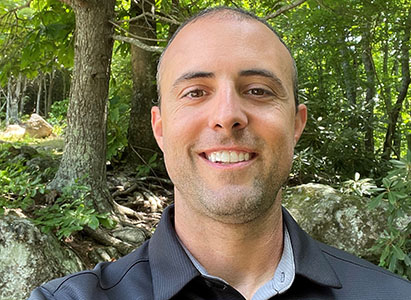 McDonough is pleased to have welcomed Travis Shepherd to the team in the role of Senior Technical Sales & Support.
A graduate of Hayward Community College's sawyer program in North Carolina, Travis brings with him 20+ years of experience in the operation, maintenance and managing of sawmills. Previously the General Manager at High County Lumber and Mulch in North Wilkesboro, Travis started his climb in the industry as a loader operator, eventually running one of the most modern and efficient hardwood mills in the country.
Travis brings extensive experience and understanding of sawmill machinery from top to bottom, having spent years learning how to get the most out of the equipment he was responsible for, and always looks for ways to improve his operation. With his breadth of hands-on experience, Travis is a tremendous asset to Team McDonough and will help to continue improving McDonough's full suite of products and services for years to come.
A father of three boys, Travis spends a lot of his spare time at the ball diamond watching their baseball games.
Travis can be reached at tshepherd@mcdonoughmfg.com.