Pre-owned & rebuilt inventory
Why choose a McDonough factory rebuild?
A McDonough Factory Rebuild has been completely stripped down and

inspected by McDonough factory technicians

who know our machinery inside and out. In fact, they were probably there when we put it together the first time!
All worn, obsolete or damaged parts are

replaced with new

or are machined to "as new" condition.
Bandmills

are strained up and run in one of our seven test pits to ensure factory new performance before they leave our site.
Completely stripped and repainted to look like new when it leaves our factory floor.
A McDonough factory rebuilt machine comes with the same

factory warranty

that a brand new McDonough does.
1988 McDonough 54" Center Split Resaw
This Resaw was originally built in 1988. Left Hand, 6 1/4" wide Wheels for 7" wide bandsaws. Air Strain, Pressure Guides, 4 Roll Hydraulically driven Feedworks, Top Wheel Guard, Sawdust Pan Kit. Top and Lower Wheels will have new Wheel Bearings installed, balanced and painted. Once rebuilt, this Resaw will come with a same-as-new 1 year warranty.
Year: 1988
Make: McDonough
Model: 54" Center Split Resaw
Price: $139,000 USD
Equipment Location: Eau Claire, WI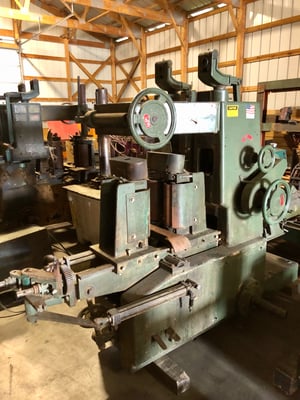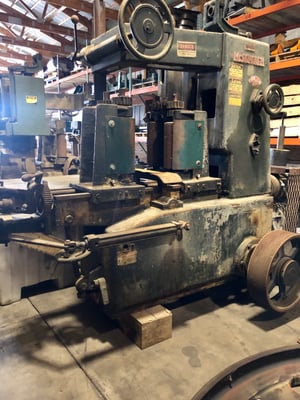 1995 Standard Duty Linebar
Originally built in 1995. 2 press rolls, 14" press roll opening, 12" fence opening. Once this Linebar is fully rebuilt by the McDonough factory, new components will be installed on anything that is worn, obsolete or broken. This Linebar will carry a same-as-new 1 year warranty. Servo Setworks package available.
Year: 1995
Make: McDonough
Model: Standard Duty Linebar
Price: $92,500 USD
Equipment Location:
Eau Claire, WI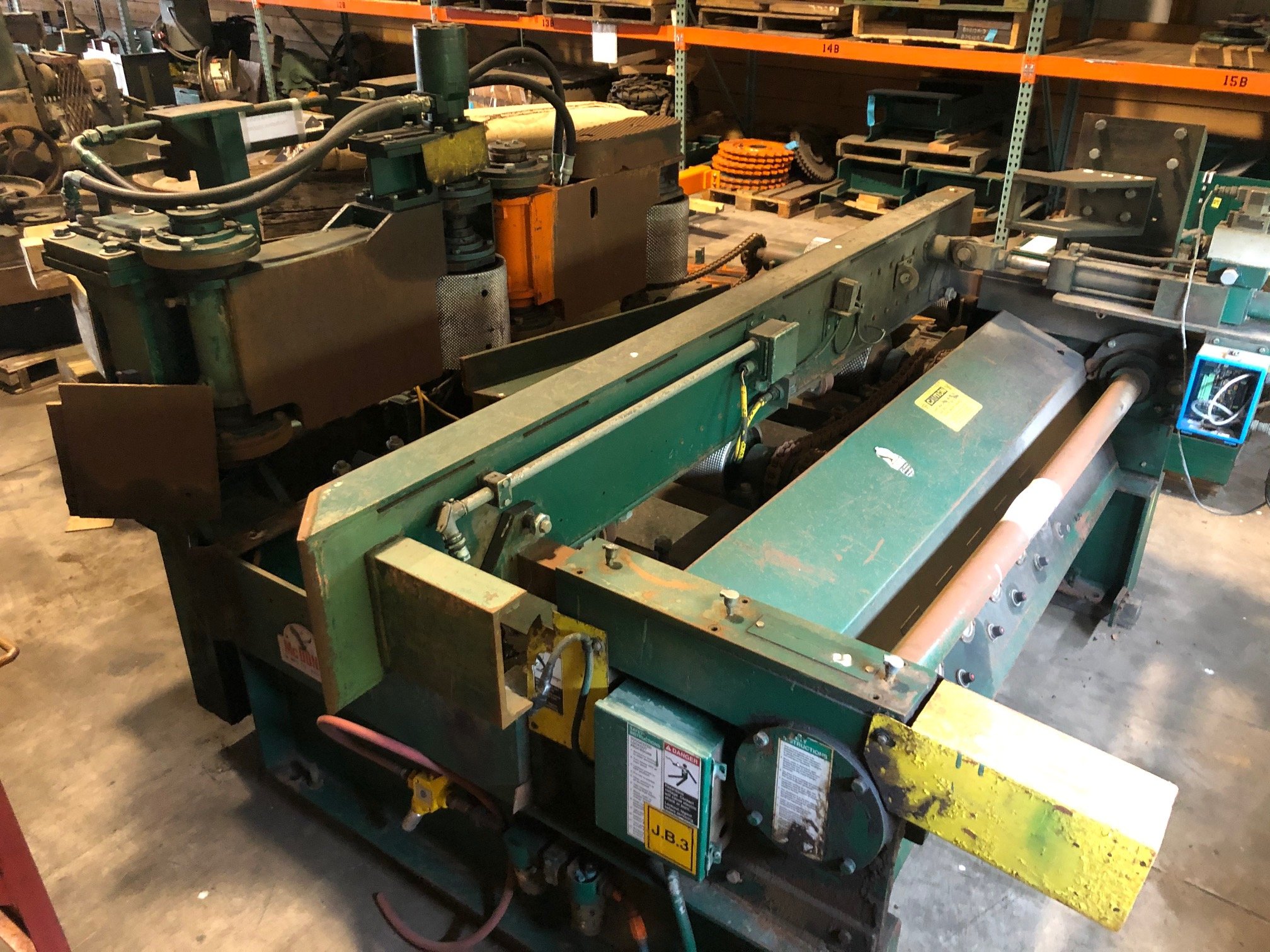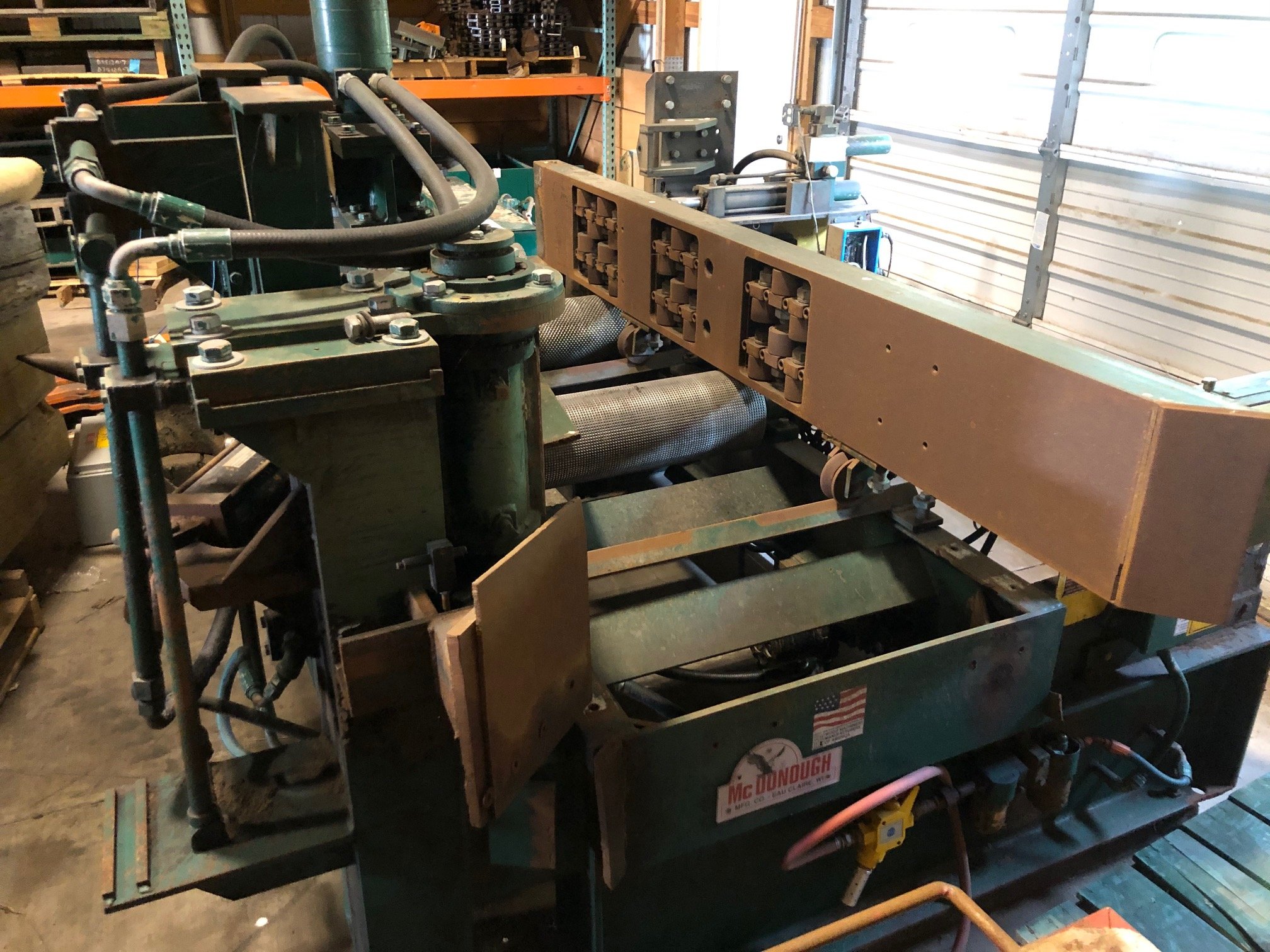 SOLD

1977 McDonough 62 Horizontal Resaw

Originally built in 1977. Left Hand Resaw with 24" wide Feed Table. 10" Wide x 32'6" saws. Air Strain with a Brand New Feedworks with Knurled and Chromed Hold Down Rolls. 10" opening above the sawblade and machine (blade) shifts up to 12". Can be sold with a new Hydraulic Power Unit, New Wheel Guard, 150 HP Motor and New Servo Setworks with A-B PLC. Pictures show a new Horizontal and the existing Resaw as it is now. Yes, it's ugly as it sits now, but after an extensive McDonough rebuild she will look like brand new! Comes with a 1 year (same as new) warranty. Can be sold with Infeed and Outfeed Tables and complete Runaround too.

Year: 1977

Make: McDonough

Model: 62 Horizontal Resaw

Price: $175,000 USD

Equipment Location:

Eau Claire, WI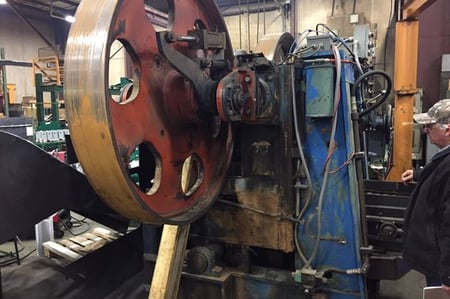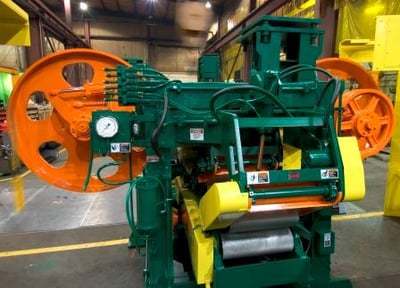 SOLD

1967 McDonough 54" Center Split Resaw

Originally manufactured in 1967. 54" Center Split Resaw, Left Hand, Weight Strain with Pressure Guides. 4 Roll Feedworks will be retrofit to be hydraulically driven with new Hydraulic Power Unit. Top and Lower Wheels will have new Wheel Bearings installed, balanced and painted. Includes Top Wheel Guard and a 1 year old motor. Once rebuilt, this Resaw will come with a same-as-new 1 year warranty.

Year: 1967

Make: McDonough

Model: 54" Center Split Resaw

Price: $95,000 USD

Equipment Location:

Eau Claire, WI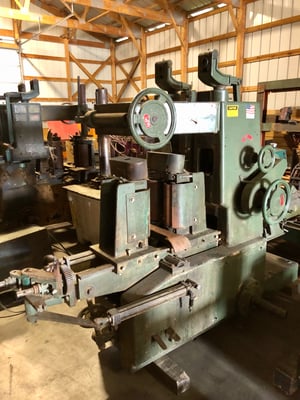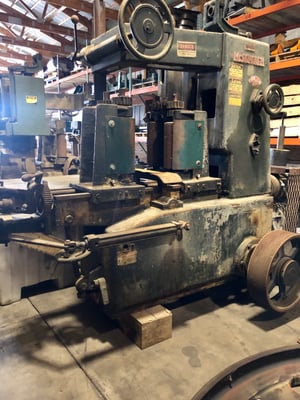 SOLD

1970 McDonough 54" Center Split Resaw

Originally manufactured in 1970. 54" Center Split Resaw, Left Hand, Weight Strain with Pressure Guides. 4 Roll Feedworks will be retrofit to be hydraulically driven with new Hydraulic Power Unit. Top and Lower Wheels will have new Wheel Bearings installed, balanced and painted. Includes Top Wheel Guard and Sawdust Pan Kit. Once rebuilt, this Resaw will come with a same-as-new 1 year warranty.

Year: 1970

Make: McDonough

Model: 54" Center Split Resaw

Price: $95,000 USD

Equipment Location:

Eau Claire, WI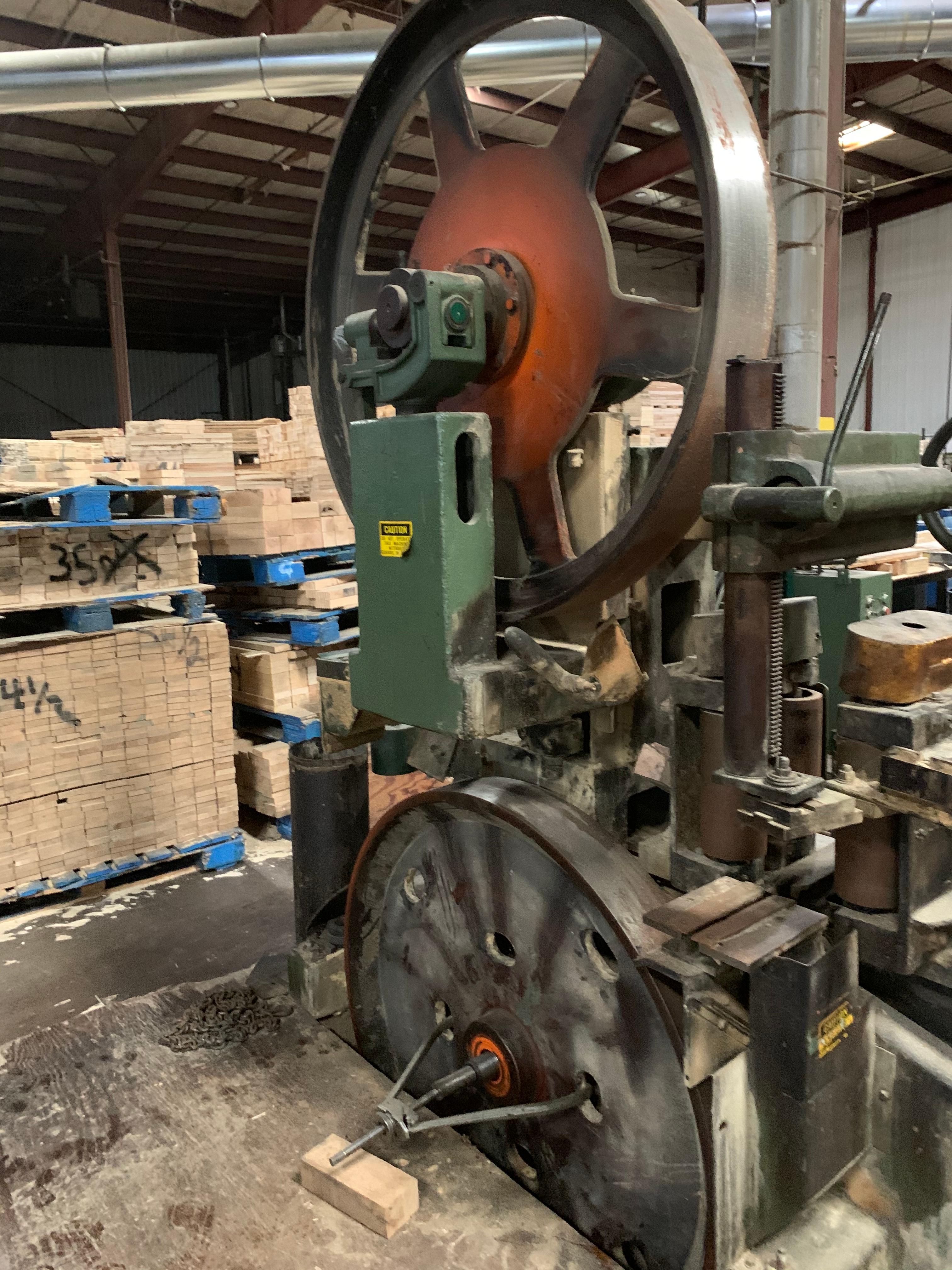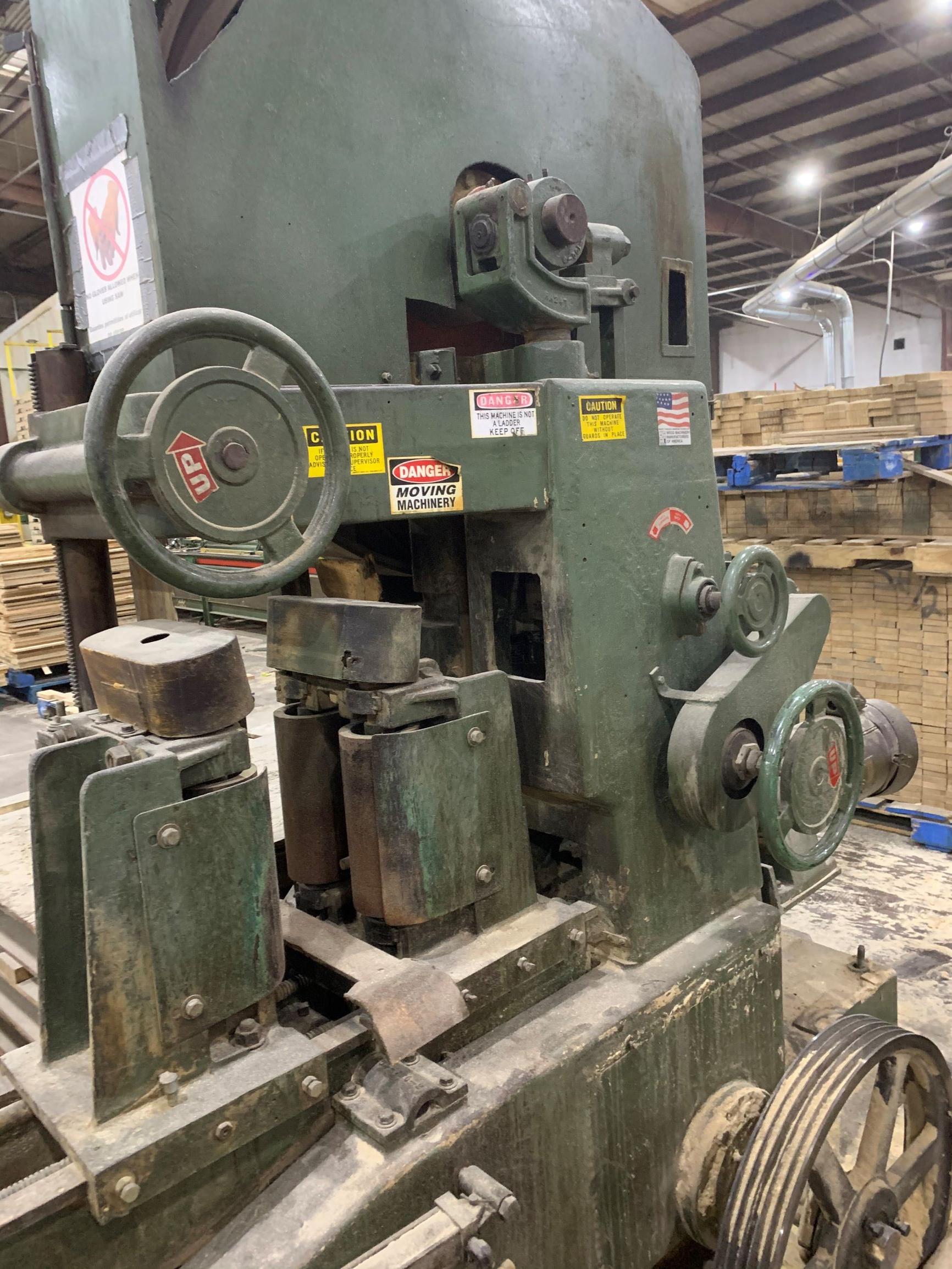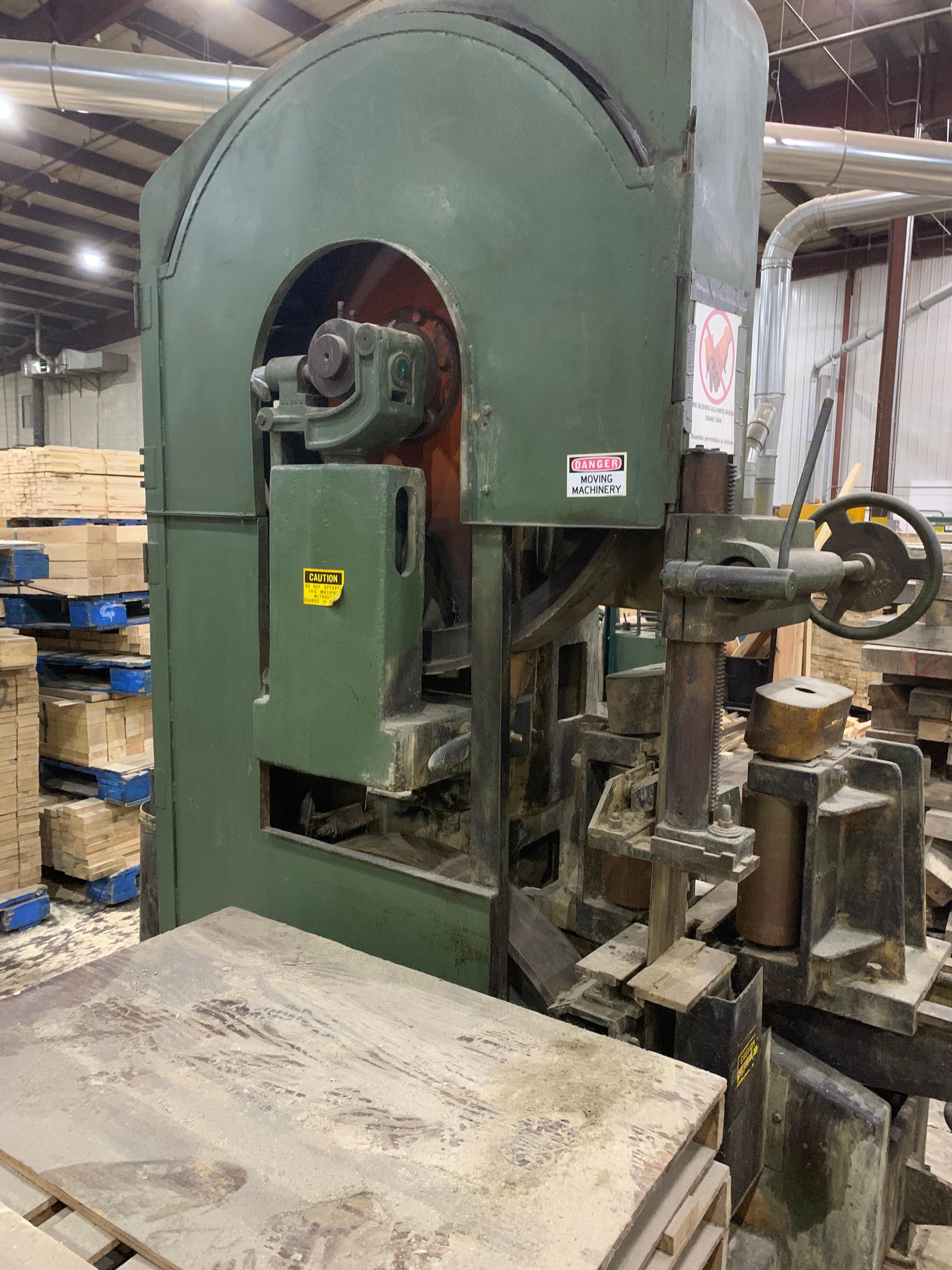 SOLD

2014 McDonough 54" Center Split Resaw

This Resaw is in like new condition. Originally built in 2014. Left Hand, 6 1/4" wide Wheels for 7" wide bandsaws. Air Strain, Pressure Guides, 4 Roll Feedworks with Chrome Plated Infeed and Outfeed Support Rolls, UHMW lined Stock Support Shoes, 60 HP Motor, Top Wheel Guard, Sawdust Pan Kit, and Guide Block Dressing Machine.

This resaw is ready for immediate installation. No rebuild necessary.

Year: 2014

Make: McDonough

Model: 54" Center Split Resaw

Price: $117,500 USD

Equipment Location:

Eau Claire, WI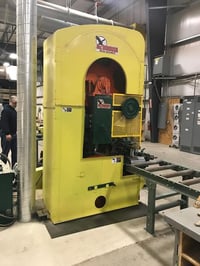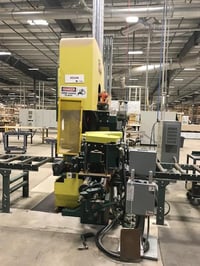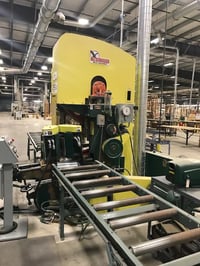 Reach out to inquire about our inventory