John & Sherri are on the case.
John Miller - resident parts expert and McDonough veteran since 1977.
Sherri Lancour - no automated system here. Sherri will be happy to provide you with a cheerful greeting instead.
Phone: (715) 834-7755
Fax: (715) 834-3968
Email: mcdonough@mcdonough-mfg.com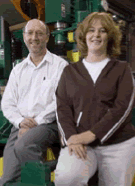 Looking to order parts?
McDonough can provide quick and efficient service on any McDonough machine, as well as on machines built by manufacturers who are no longer in business. We can also repair and service other machinery outside of the sawmill industry. We offer parts in the following categories - fill out the form below to request a part.
Knurled & Chromed Rollers
Guide Block Dressing Machine
Some of our most common parts requests include:
Guide blocks

Scraper blades

Wear strips

Bearings

Dogs

Belts
Springs

Gauges

Gears

Struts

Motors
Linear Rail Top Guide Assembly with a Hydraulic Positioning Cylinder
McDonough has engineered the new guide mechanism to slide on linear bearings and rails, replacing the older-style square version. This includes an upgrade to a Hydraulic Linear Positioning Top Guide Lift. Both features increase cutting accuracy and reduce required maintenance. Included is a complete Top Guide assembly bolting directly onto the customer's existing bandmill. We recommend replacing the complete Top Guide assembly, as attaching worn parts to new parts in the field have proven to be a time-consuming issue. The retrofit allows for a much more accurate saw alignment and becomes less time consuming with the complete assembly.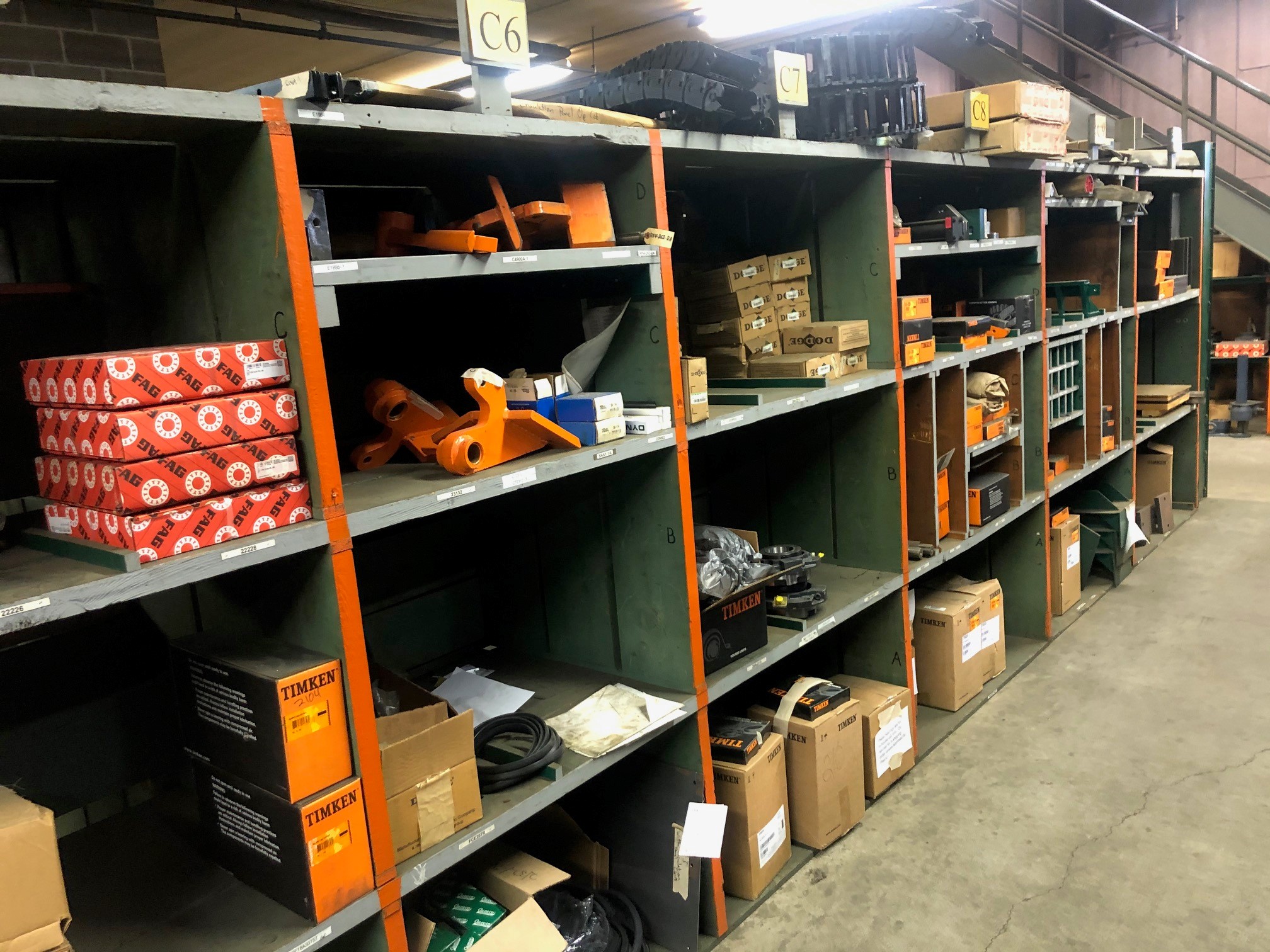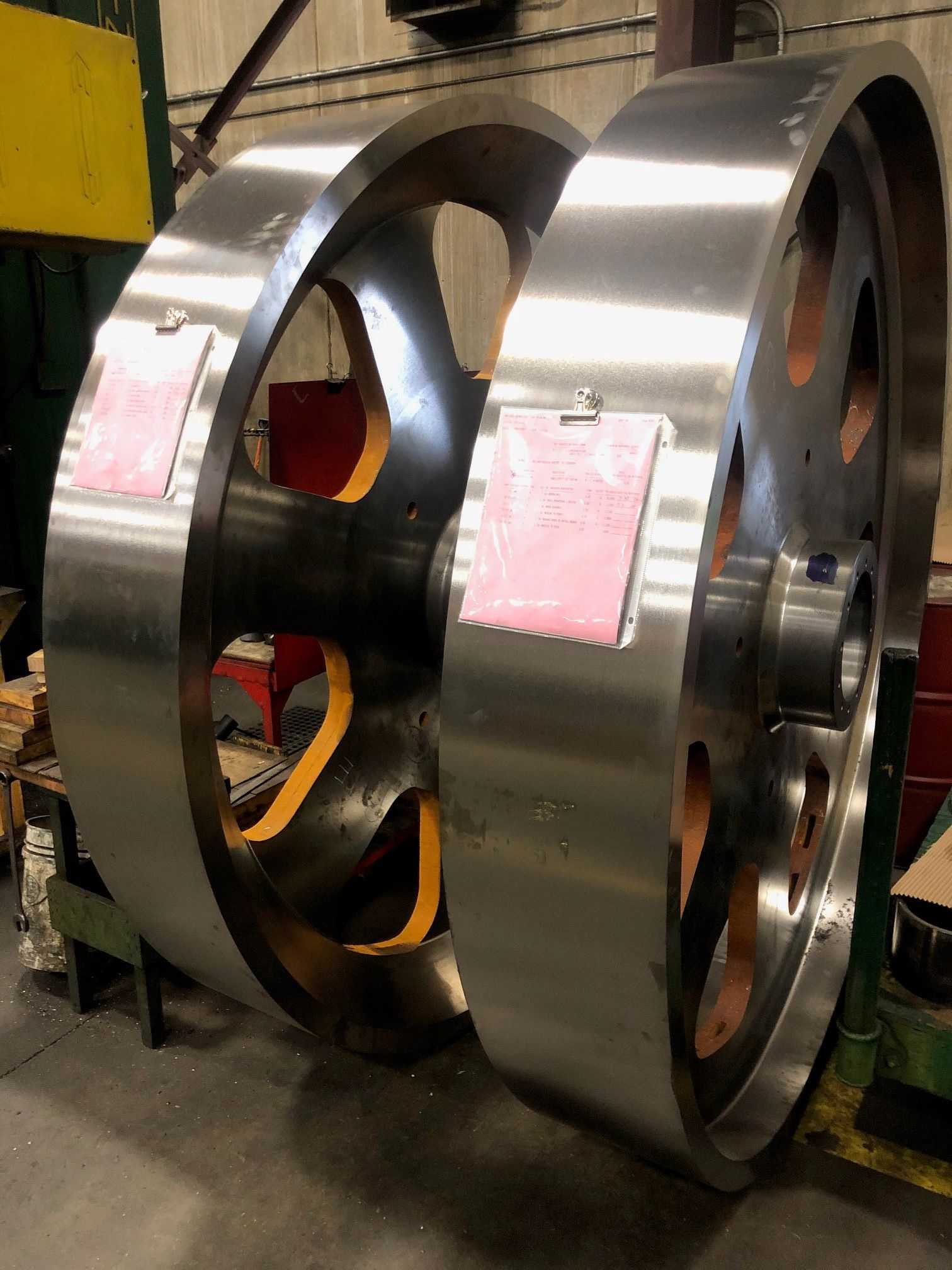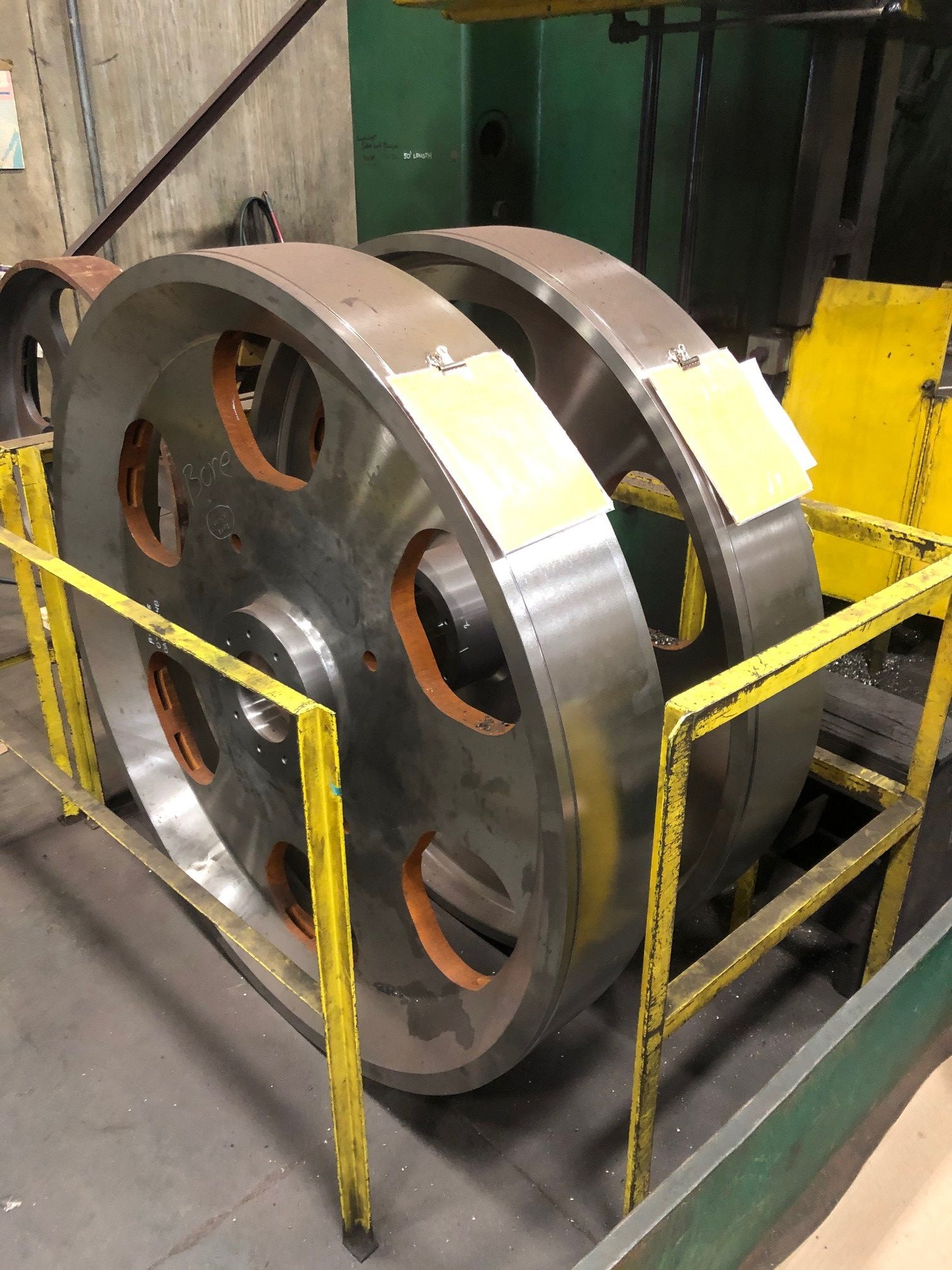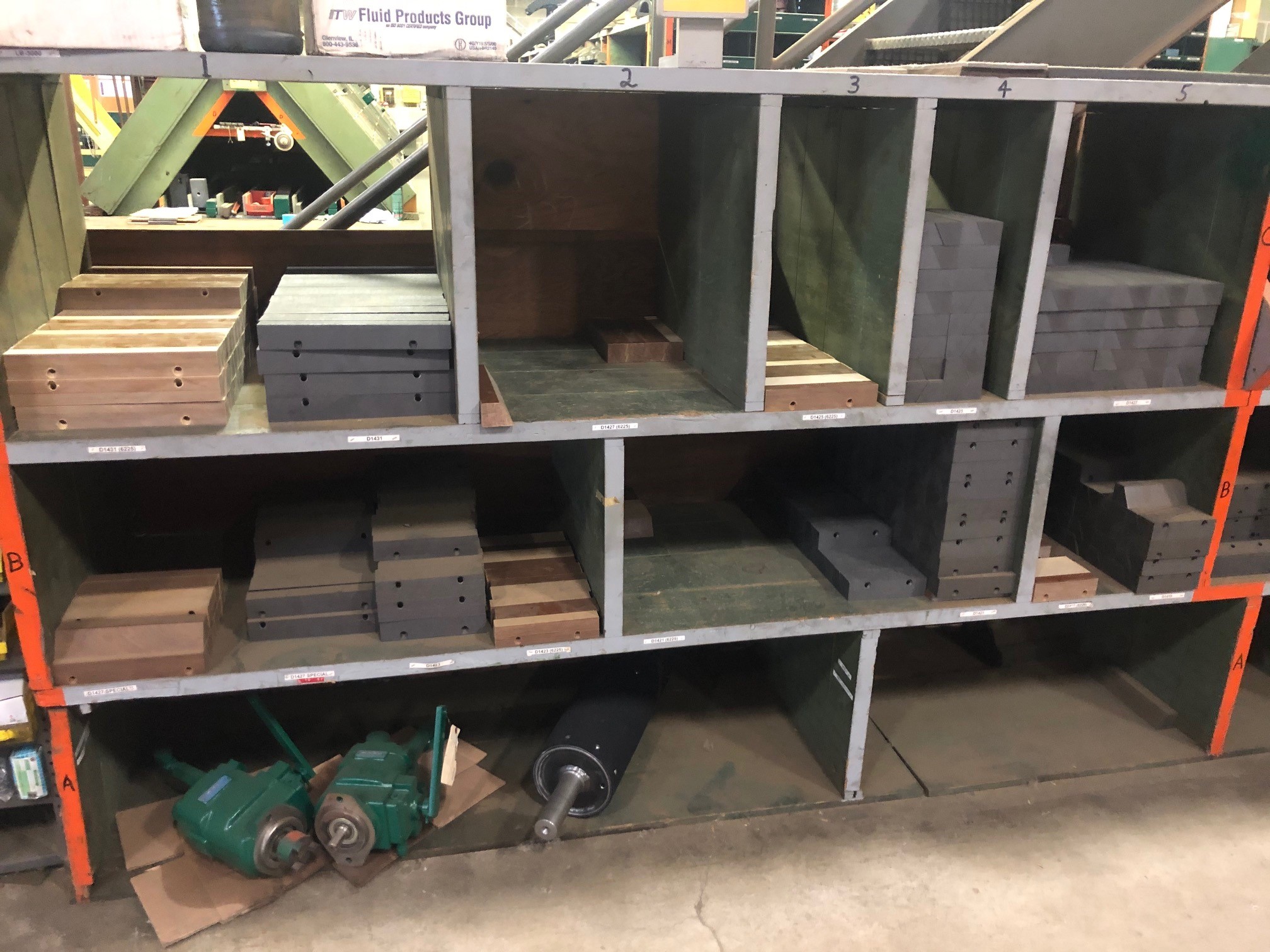 A chat with John Miller
We caught up with John Miller, resident parts expert, to reflect on his 43 years of service at McDonough, the introduction of the fax machine and what part he just loves to see go out the door.
John, for those who may not know, how long have you worked at McDonough? 43 years, I started at age 19, geez. (editor's note: If you do the math here, don't tell John)
What do you think has been the most requested part over the years? I would have to say guide blocks.
Do you have a 'favorite' part that you love to see go out the door? Probably a wheel assembly - they're big and impressive.
How has the parts business changed over your tenure at McDonough? When I first started taking parts calls, everything was done over the phone. The customer would call with a part number, or try to describe the part over the phone, and while things have changed, a lot of orders are still done this way. Then came the fax machine. It was an awesome invention for me! If I didn't know exactly what the customer was describing to me, but I had a pretty good idea, I could fax him an assembly drawing, or a drawing of the part and ask if that was the part they were looking for, plus customers could fax me drawings of the parts they needed. Sometimes they were just a rough hand drawn sketch, and that's all I needed to identify the part. Then came email, WOW, I could email drawings and pictures (a picture is worth a thousand words right?), pretty cool, and customers could email me drawings and pictures. There has been a lot of changes to the machines over the years; there used to be a lot of chain and gear drives, now pretty much everything is driven by hydraulics. A lot of new products have been introduced over the years; when I first started it was pretty much bandsaws and linebars. Then came carriages, and edgers. What will be next?
Thanks, John, for your 43-years of dedicated service to McDonough!
John standing in front of a 7' diameter lower band mill wheel.