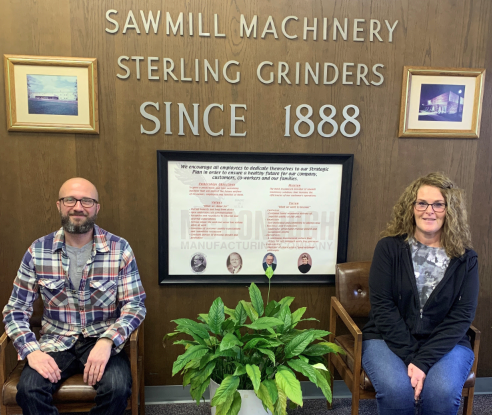 Looking to order parts?
McDonough can provide quick and efficient service on any McDonough machine, as well as on machines built by manufacturers who are no longer in business. We can also repair and service other machinery outside of the sawmill industry. We offer parts in the following categories - fill out the form below to request a part.
Knurled & Chromed Rollers
Guide Block Dressing Machine
Some of our most common parts requests include:
Guide blocks

Scraper blades

Wear strips

Bearings

Dogs

Belts
Springs

Gauges

Gears

Struts

Motors
Linear Rail Top Guide Assembly with a Hydraulic Positioning Cylinder
McDonough has engineered the new guide mechanism to slide on linear bearings and rails, replacing the older-style square version. This includes an upgrade to a Hydraulic Linear Positioning Top Guide Lift. Both features increase cutting accuracy and reduce required maintenance. Included is a complete Top Guide assembly bolting directly onto the customer's existing bandmill. We recommend replacing the complete Top Guide assembly, as attaching worn parts to new parts in the field have proven to be a time-consuming issue. The retrofit allows for a much more accurate saw alignment and becomes less time consuming with the complete assembly.