Careers at McDonough
McDonough Mfg. Co. is a family owned and operated manufacturer of custom sawmill machinery. McDonough buys steel and all parts, fabricates, CNC and manual machines, assembles, tests, and paints all our machinery at factories in both Eau Claire, WI and now in Canada. McDonough has had its head office in the Chippewa Valley of Wisconsin since 1888 and has recently expanded its operations internationally with a manufacturing facility in Mactaquac, NB, Canada opening in October of 2017.
Career Opportunities at our Eau Claire, WI Facility:
Due to significant growth and a long term backlog of work, we have openings for:
1st and 2nd Shift - Manual and CNC Machinists.
Machinists should be capable of doing their own set-ups and have some Programming experience.
Competitive benefits package includes one of the best Health Insurance packages in the area, Dental, and Life Insurance. Uniforms, Flexible time schedule, Paid Time Off, Holiday Pay, and a very successful 401(k) program.

1st Shift normally works Monday - Friday. 6:30 to 3:00 and we offer a flexible schedule with overtime available.
2nd Shift normally works Monday -- Thursday 3pm to 1am with a $2.00 per hour premium.

Come work for a family business that believes our employees make the difference!
Career Opportunities at our Mactaquac, NB, Canada Facility:
Our Mactaquac facility is current seeking talented team members for the following positions:
Mechanical Engineer (Student Position)
If you are interested in applying for these positions please submit your resume along with a cover letter to klovely@mcdonoughmfg.com.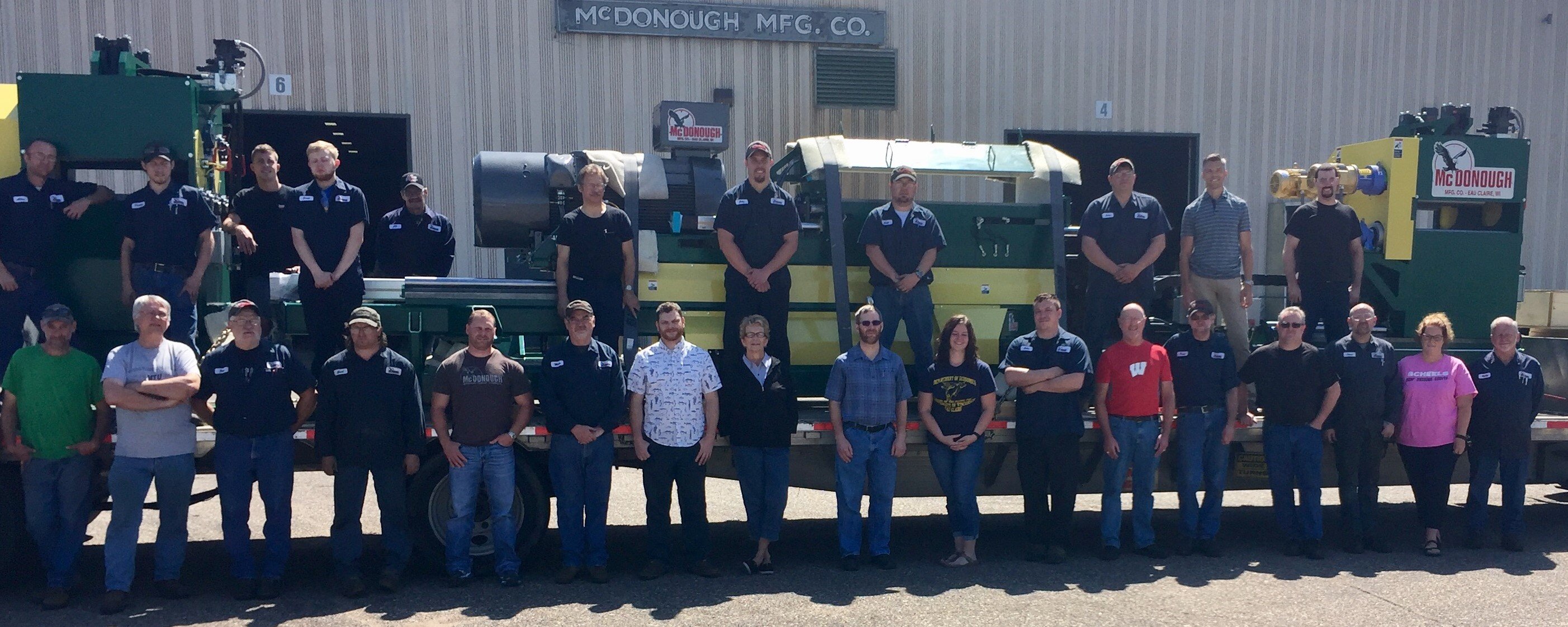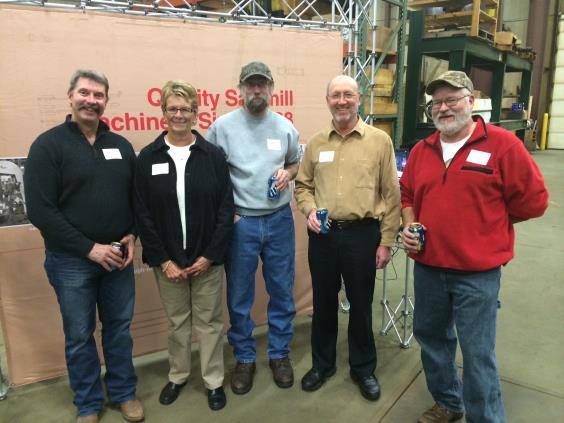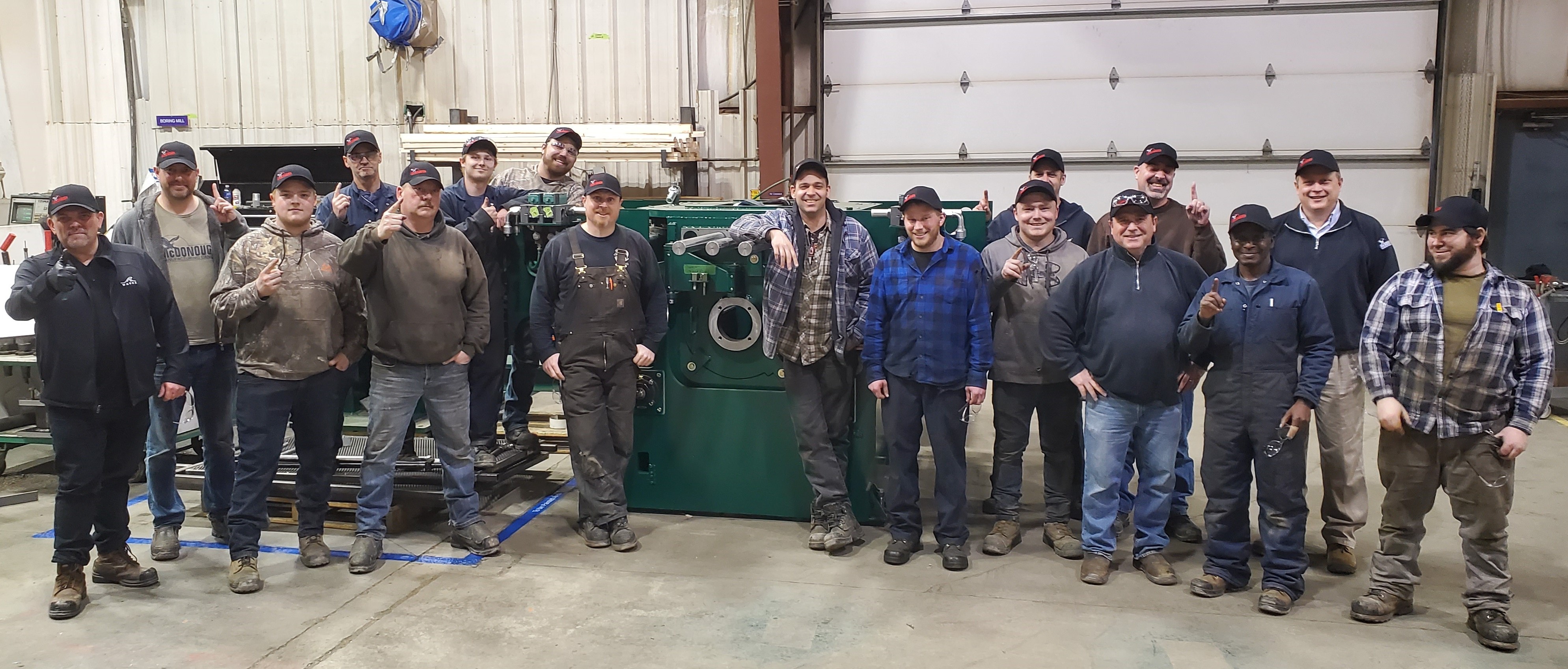 Mission, Vision, & Values
Vision:
Helping Customers, Communities and Families thrive by building a foundation of trust.

Mission:
Improving efficiency through specialized machine solutions.

Vision: "What we want to become"
Customer
- Customer tuned responsive delivery of superior quality at fair price
Employee
- Self motivated and committed to adding value
Business and Financials
- Aggressive predictable revenue growth and sustainable profits
Operations
- A continuous improvement culture that strives for self managed waste free processes
Community
- Employer of choice with a "good neighbor" philosophy
Values: "What we stand for"
Mutual honesty and long term ethics
Open and respectful communication
Receptive and responsive to internal and external expectations
Serious about the work but never too serious while at work
Conscious of customer quality expectations and committed to succeed
Constant pursuit of personal growth and perfection