Todd Lavigne returns to NB as Production Manager at McDonough Canada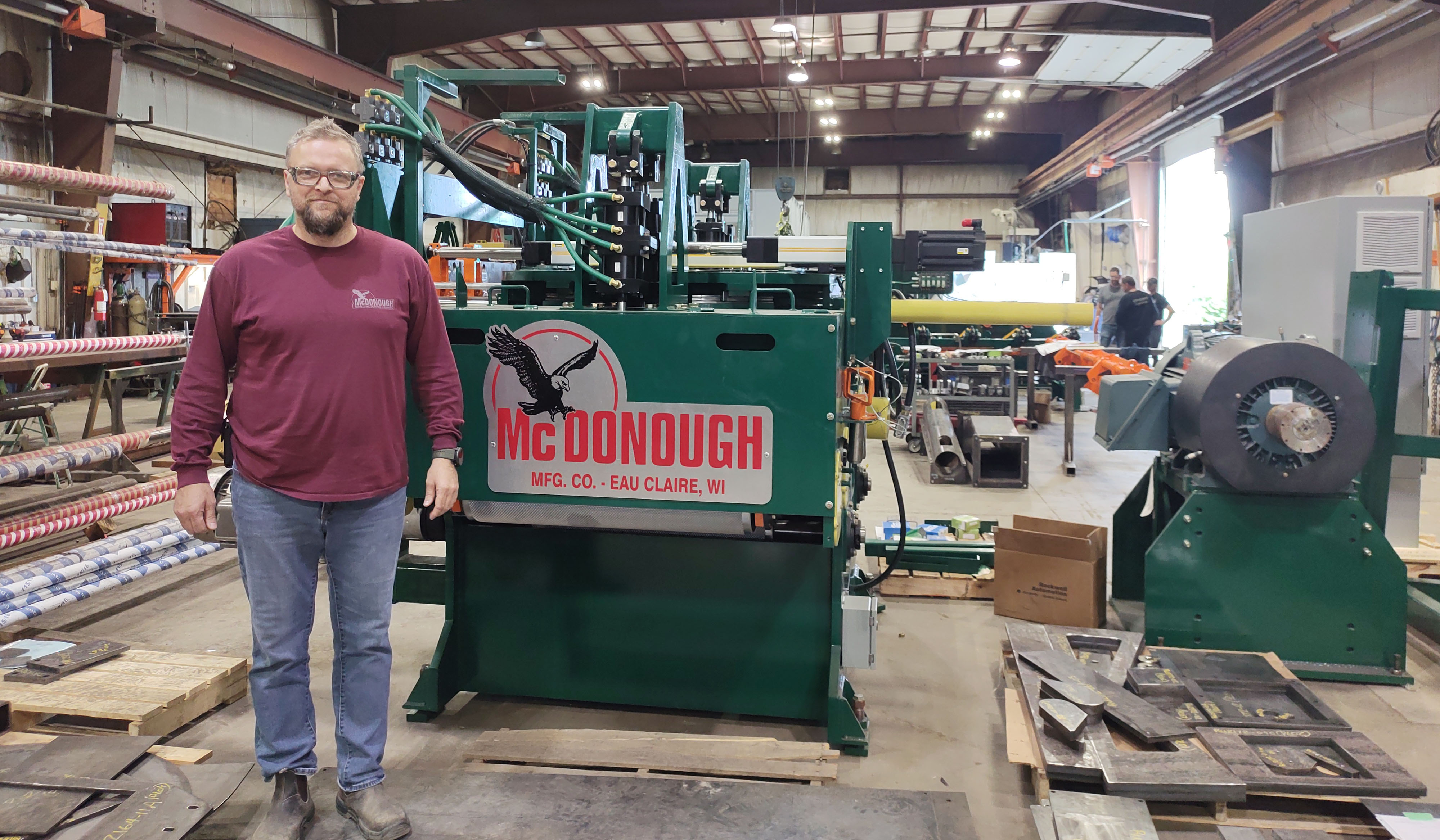 McDonough Canada recently welcomed Todd Lavingne as the new Production Manager in our Mactaquac, New Brunswick location. A native of New Brunswick, Todd brings with him extensive experience and knowledge in the manufacturing industry, and is happy to be back home after 26 years in Ontario.
1. Tell us a bit about yourself.
I grew up in Bathurst New Brunswick. In 1992 I graduated from NBCC through the Machinist Program. Shortly after, I made my way west to Ontario to gain employment in the booming automotive industry. Throughout my career, I've been very fortunate to have been offered some amazing leadership opportunities to further my growth in the industry.
In 2002, I married my wife and we started our family. For the next 2 decades we made multiple yearly trips to the east coast to visit family and friends. NB was always home, and I could never be away for too long.
2. How did you come to choose your career?
Growing up in rural NB it was almost a necessity to be mechanically inclined. I worked closely with my Dad who was always building or fixing something, so it was a natural progression to lean towards some sort of trade. In high school, I was introduced to Machining and Drafting. Ultimately, I picked machining as it was the best of both worlds.
3. What is your role at McDonough?
I'm the Production Manager in our Mactaquac location. I'm mainly responsible for managing all aspects of the shop including, safety, quality, delivery and cost.
4. How did you find yourself at McDonough?
Our goal was to return to NB at some point to raise our family. So, after 26 years of living in Ontario I started applying for jobs in the province. I was very fortunate and excited to have found this opportunity with McDonough.
5. What do you do in your spare time?
Anything to do with rivers or trails! If we're not ATVing or Shooting Archery, you'll find us spending some quality time at our woodlot in Northern NB.