Mel's Story: Elmsdale Lumber's commitment to lifelong learning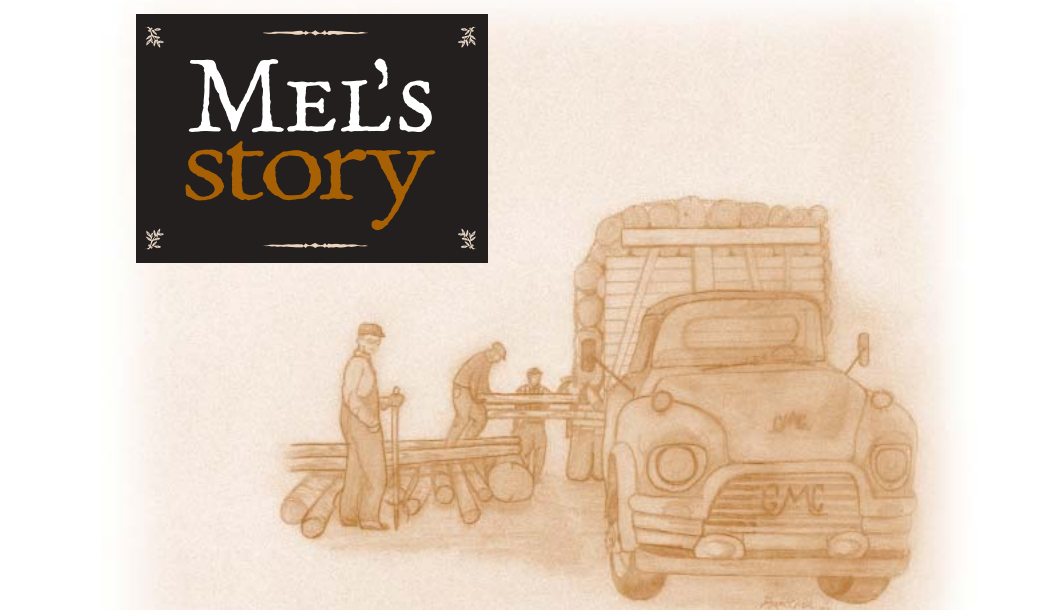 It doesn't take long when speaking with anyone at Elmsdale Lumber Company (ELCO) or browsing their website to learn that one of the foundational principles at ELCO is their commitment to the lifelong learning of their employees. McDonough is fortunate enough to have kickstarted various projects with ELCO recently, and through our conversations over the last number of months, we began to hear about something called 'Mel's Story'.
Mel Lively, a long-time employee of ELCO, wanted to improve his ability to read so that he could read bedtime stories to his grandson. Not only did Mel learn to read, but he also wrote and published a book at age 54 called Mel's Story, detailing his decades of experience in the lumber industry. In 2003, Mel was honored by the Minister of Education with the Workplace Education Ambassador Award during its International Literacy Day celebrations in Nova Scotia.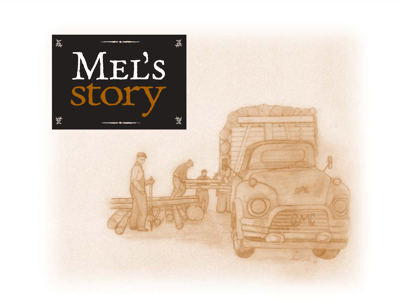 Mel's desire to learn, and ELCO's recognition of its importance, prompted a partnership between ELCO and the Workplace Education Initiative that is coordinated by the Nova Scotia Department of Education. 'Mel's Story' is now used by the Department of Education when providing learning tools to other organizations in the province.
"Adult learners are unique because they want to learn, they aren't required to do it". – Gennie Himelman, Controller at ELCO
Twenty-two years ago, Gennie Himelman was new at ELCO and wanted to get a sense of who they were as a company and what they wanted for the future. She decided to do a survey with all employees:
Do you feel adequately trained for the job you are doing?

Is there anything else you'd like to be trained in?
The survey required a written response, which many employees were not comfortable with. To be sure everyone was heard, Gennie held 50 anonymous talks with employees that lead to a few unexpected answers. Everyone felt trained for the job they were doing, which was great, but over 30% of employees wanted to get their General Education Development certificate (GED) that provided them with high school equivalency. Gennie said her first thought was around how to approach that information, but she recognized that 30% is a big number and they had to do something. A lot of phone calls, followed by a partnership with the Department of Education, and a comprehensive learning program began.
Gennie noted that as the program progressed, it wasn't always about just getting the GED. She started to notice more smiles, and a notable transformation in employees who were beginning to apply various strategies to the workplace. Communications strategies, soft skills training, math and language skills, progressing into training in Microsoft Excel, all helped the employees realize the benefit of their hard work and how it could be applied to their work environment.
"People want to be valued and do a good job. Anything we can do to make that happen is important".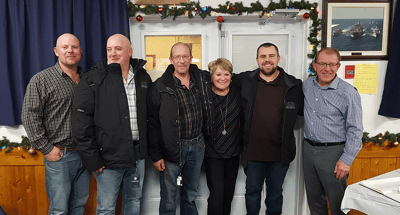 Over the past five years, ELCO's learning program has transitioned from the Department of Education to the East Hants Community Learning Association. Gennie will call them and discuss her needs and they will create a program that works for them. Most of the ideas for new learning programs come from discussions with employees, "I wish I knew more about…" as Gennie describes it, and has led to programs focused on Excel training, written and oral communication, literacy, writing, grammar usage, computer skills, employee satisfaction, supervision and training, responsibility while in the workplace and more. Over time, Gennie says that ELCO came to realize they get the most benefit from group sessions and conversations as opposed to individual-type training. This allows the folks who work side-by-side each day to have a chance to discuss how they will implement strategies into their daily activities. The supervisory skills training has resulted in the adoption of a company-wide motto for supervision: "Firm. Fair. Friendly".
"When we know better, we can do better. We are always on the look out for what we can do to make our employees lives better."
Employees identify things they want to learn about, and Gennie is always on the lookout for ways their employees can learn new things. By bringing various divisions of employees together, ELCO has created a sense of unity amongst their workers and make it their mission to ensure everyone is feeling part of the process.
Gennie says that she spends a lot of time thinking about little things that ELCO can do to boost employee morale and connect with employees, and combined with their education program, mentoring and effort for continuous improvement, she believes that's what sets ELCO apart. "It's not about the money", she says, "it's about how we treat our people."
At his book launch in 2003, Mel summed it up nicely. "It is hard to put into words how good this makes me feel. I would especially like to thank my tutor, Kim Hutchison, for her patience and the Department of Education for its support. Without the support of my employer, Elmsdale Lumber, I am not sure if I would have ever gone back to school. At my age, I didn't think anything like this would have been possible."[1]
----
About Elmsdale Lumber Company
Elmsdale Lumber Company is a fourth-generation family owned and operated sawmill located in Elmsdale, Nova Scotia, and has been in operation since 1917. Employing over 50 people from local communities, they produce approximately 30 million board feet of spruce lumber annually to customers primarily in Atlantic Canada, Quebec and some parts of the US. ELCO prides itself on its loyal and dedicated employees, and as of 2016, 35 of the 50 full-time employees had been at ELCO for more than 20 years.

[1] Nova Scotia Department of Education