Welcoming Thomas Ryan to McDonough Canada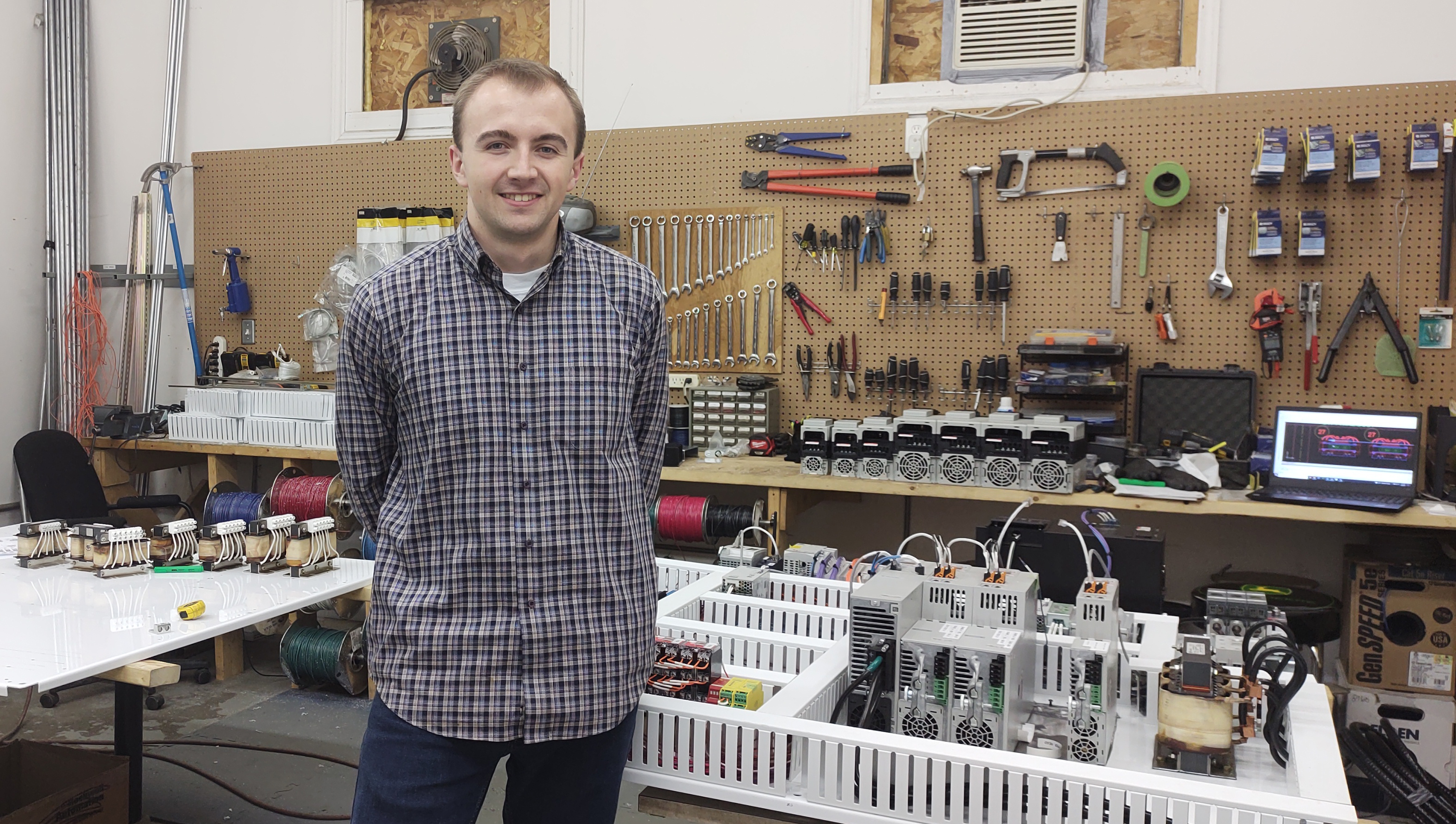 McDonough Canada recently welcomed new electrical engineer, Thomas Ryan, to the team. Learn more about his interests, his time in Cyprus as part of a military family, and his role at McDonough.
Tell us a bit about yourself.
I am originally from Cyprus, an island in the Mediterranean, where my family lived on a British military base. We moved to Canada over 10 years ago. Since then, I have completed my education in Electrical Engineering, Team Management and Entrepreneurship, Advanced Solar Training and Design, and have begun working on my Electrician Red Seal.
Why did you choose your current career path?
I have been interested in electronics since the age of 8, always taking something apart to see how it worked. Electrical engineering seemed like a natural career choice.
What is your role at McDonough?
Electrical Engineering, where I design and implement industrial control systems.
How did you find yourself at McDonough?
I applied to McDonough after graduating as the position offered hands-on as well as design work.
You've been a bit of an entrepreneur thus far in your career, can you tell us a bit about that?
I'm always interested in starting new projects. I designed PCBs and sold electrical kits online in high school; with an interest in renewable energy, this led into myself starting my own part time business where I create custom solar energy systems for clients in Atlantic Canada. My interests also span to researching oxyhydrogen production and water processing products for growing mycelium.
What do you like to do in your spare time?
You'll usually find me working on a project, renovating, spending time with friends, or on my computer.
Welcome aboard, Thomas!