Jamie Wilson - Explaining Electrical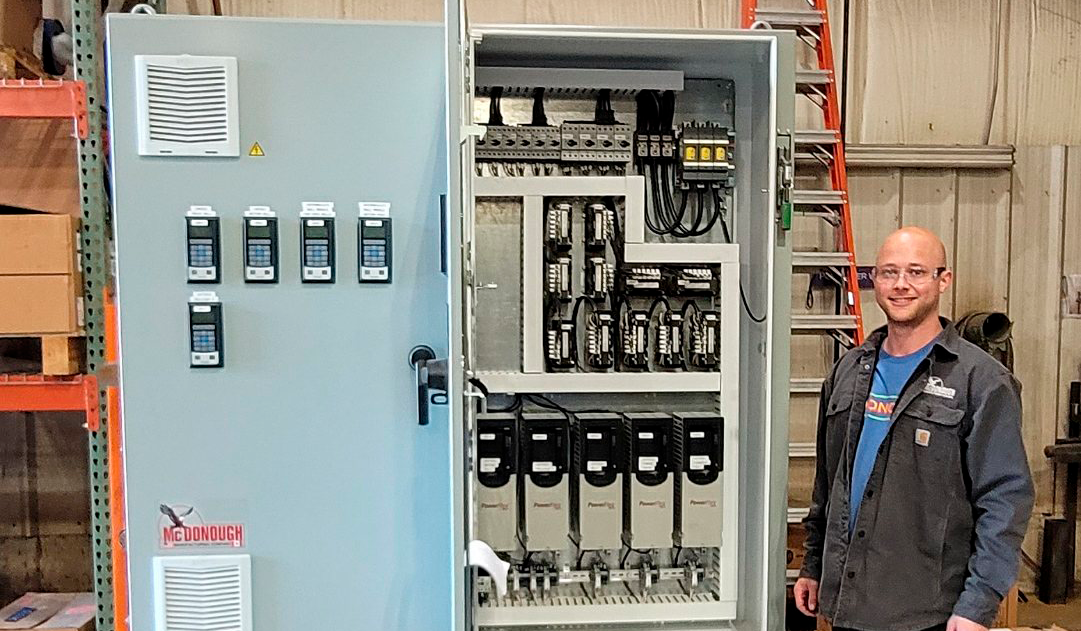 Jamie Wilson is our electrician working out of our Mactaquac location, having started his career in residential and commercial settings before enrolling in the electrical program offered at NBCC. Jamie graduated from NBCC with honors and began his practicum at the Mactaquac Generating Station before coming to McDonough to complete his apprenticeship.
Electrical is such an integral part of what we do, and Jamie gave us a rundown of what his day-to-day life is like at McDonough.
Here at McDonough, the electrical process begins with design, taking into consideration any specifications made by the customer. This can involve integrating some of their current machines, or custom controls specific to their needs. Once the design is complete and approved, the build commences. While building, our goal is to provide safe and easy hookup installation when the panel arrives on site, and space is reserved for any expansions the customer may need in the future. The panels are fed with their specific voltage (110v, 480v, 600v) and their functions are fully tested with the operating program put together by the programmer.
Electrical products and processes are continuously being improved, so we are constantly researching new ways to obtain the optimal result. It is a fun challenge to learn about new technology used to enhance and apply to our machines, which is what Jamie enjoys the most about electrical work.
A few of the standard enclosures we build at McDonough:
Operator console – Controls all aspects of production. They consist of push buttons and selector switches, allowing the operator to interact with the machines; grading and sizing boards as well as to start and stop motors.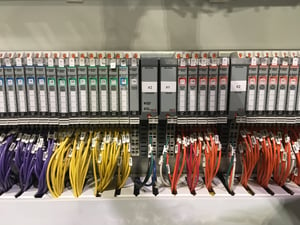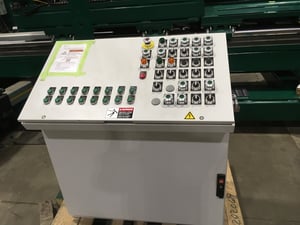 Edger Station – (Maintenance console) – used for all aspects of maintenance and troubleshooting. Servo movement and press rolls can be controlled.
VFD – motor starter panel. Power saving (best power factor management), accurate speed & torque control. Safely starts/stops motors.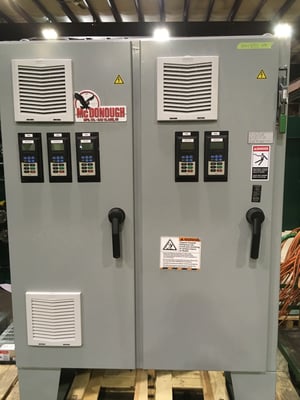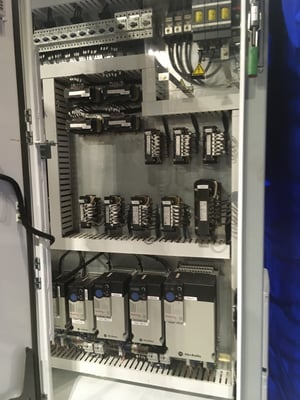 PLC – Conductor of an orchestra. An industrial computer that communicates and controls all the motors and devices in the machine (automate customized control processes) to work cohesively. Receives information (photo eye is blocked by a piece of wood) and sends out necessary information (raise hook stop to stop wood on transfer).