Allegheny Wood Products - Band Mills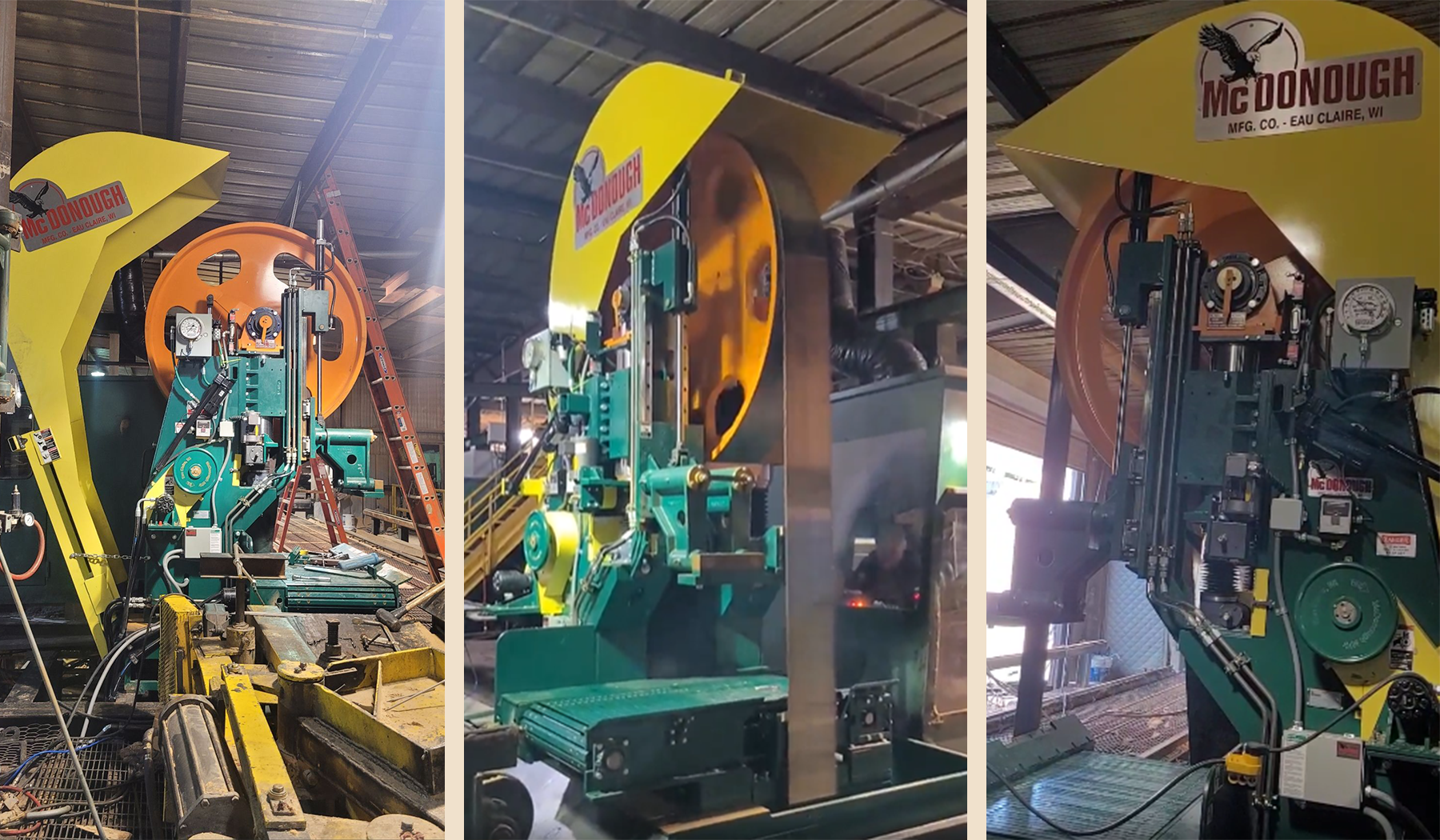 McDonough has been a leading supplier of band mills for more than 100 years. With knowledge and experience dating back to the 1880s, McDonough's band mills are built with time-tested features to meet ever-evolving customer and industry needs.
McDonough recently shipped two 6-7A band mills to Allegheny Wood Products at their Kingwood, WV facility. Equipped with slat bed tailing tables, wheel guards and 200 HP motors, the two McDonoughs were purchased to replace two 1950s-era mechanical strain Klamath Iron Works mills. Those mills had been in service at the Kingwood sawmill since the early 90s.
A longtime repeat customer, Allegheny Wood Products currently has eight McDonough band mills at various locations. AWP stated that they are very pleased with the performance they've seen from all of their McDonough band mills. Their old band mills were obsolete, and they recognized the need to update their machines, and they know they will see a production increase with the new band mills versus their old mechanical strain mills. AWP has also been making additional improvements to the rest of the mill to be able to accommodate the additional flow from the McDonough head rigs. AWP's filers and millwrights are very familiar with McDonough machines and having these same band mills at other facilities helps the organization in terms of maintenance, spare parts, and being able to maximize production from each mill.
"Matt and the McDonough team have always been dependable partners for AWP. We know when we purchase a piece of McDonough equipment that it will be well built, dependable, and that McDonough stands behind their brand. We always focus on partnering with manufacturers that stand behind their equipment for the long haul and McDonough has never let us down." – Tom Plaugher, VP Operations
From 54" to 8', and trusted features like their exclusive Air Strain system, cartridge-type pressure guides, cast iron wheels, hydraulic wheel lifts, saw cleaning and lubrication and Timken railroad car bearings, McDonough has built a reputation as the 'band mill company' in the lumber industry.