Ryan Hemauer - CNC Machinist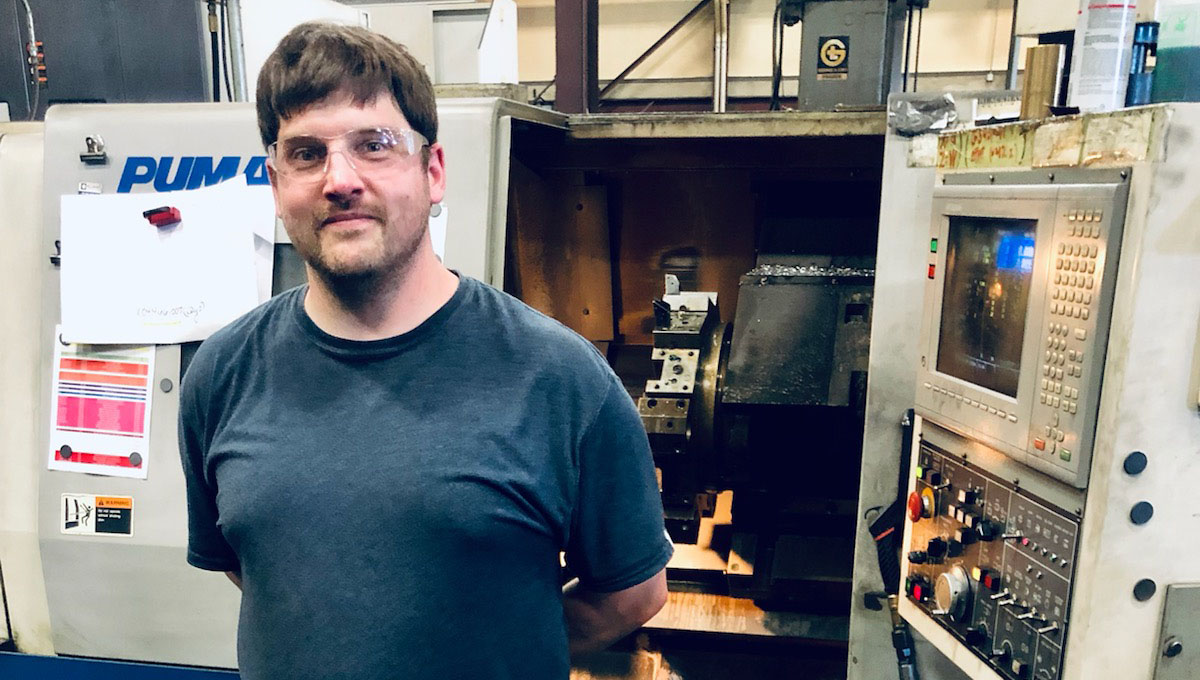 Ryan Hemauer is a machinist in our Eau Claire shop, who brought a wealth of experience, education and a strong work ethic along with him. Learn more about his work experience and advice to future machinists in our one-on-one interview.
1. Tell us a bit about yourself
I started my first job at age 11 delivering papers to save up for a four wheeler. I've held many different types of jobs from fast food, grocery stores, welding bridges, making extrusion dies and I've landed at McDonough, which is my favorite so far.
2. What is your position at McDonough?
I am a CNC machinist at McDonough Manufacturing in Eau Claire, Wisconsin.
3. How did you find yourself at McDonough?
After I graduated from CVTC with an associate degree in machine tool, I was unable to move off of the weekend shift at my previous job so I decided to make a change. My past jobs have been very good, but nothing compares to McDonough's mission and vision statement, as well as the positive atmosphere. I strive to be better every day and give my work 120%.
4. What is your favorite piece and machine to work on?
My favorite part to run is knurling feed rolls because once it's set up, I can have two machines going at the same time. My favorite machine in the shop is the Puma 250L CNC Lathe because I've figured out all of its tricks and nuances to make sure it runs the way it should.
5. What do you like to do in your spare time?
I like to spend my spare time with my girlfriend and our three, soon to be four, dogs - two huskies, a Yorkie Bear and a German Shepard. I enjoy building things and I look forward to updating the home we just purchased that we will move into next month.
6. Do you have any advice for people wanting to enter into this industry?
I would tell people to continue to persevere. You will have good days and bad days, but if you push through it, your skillset will go to a whole new level.