Austin Lagacy - living life in the fast lane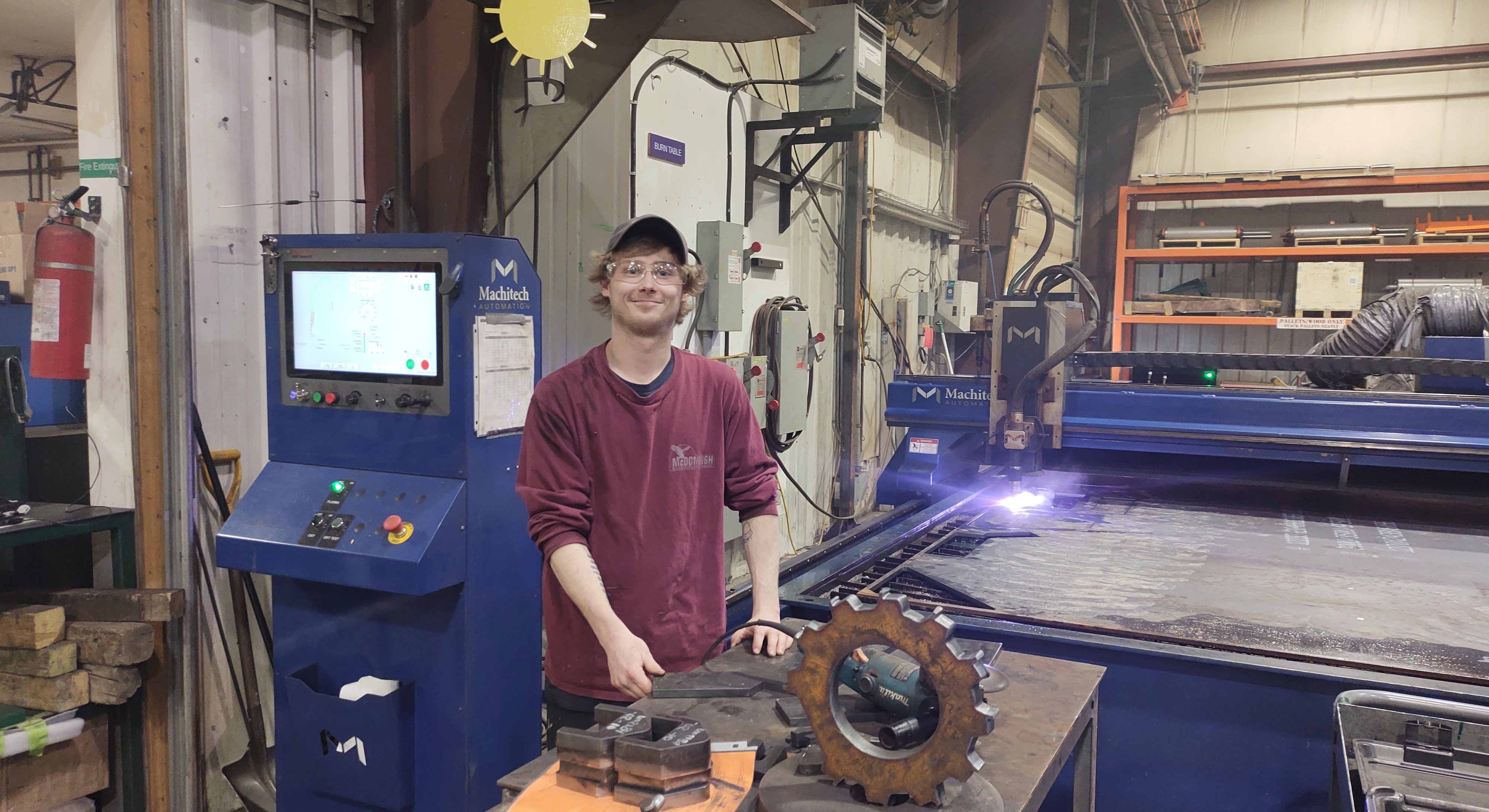 Affectionately known around the shop as 'Zoom Zoom', Austin Legacy has been with McDonough Canada since 2019. Currently the plasma table operator, Austin's nickname comes from the speed at which he zooms around the shop, and his infectious energy and positivity toward his work.
McDonough is in the midst of a very busy and productive period in our industry, and team members like Austin are the ones who help our business thrive. Austin says his favorite machine to see running through the shop is an edger sidewall because it is made up of his favorite pieces to cut on the plasma table.
"I like working at McDonough because of the friendliness of the team and the wide range of machines that we build"
Austin says the most rewarding part of his job is seeing a piece of steel come through the doors and see its transformation by the time it's shipped out as an entire custom machine. The change from when the steel has to be cleaned off before being worked on, through to burning holes, welding components, seeing the electrical – and everything in between – makes the job exciting and fun.
Growing up in Crabbe Mountain, about 30 minutes from the Mactaquac shop, Austin graduated from nearby Nackawic High School. In his spare time, he likes to work on his vehicles, attend car shows and go on ATV trips with his friends. Being a car enthusiast since a young age, Austin credits his grandfather with fostering a deep love for all things engines and racing. Having owned 30+ vehicles, his current pride is his yellow 1979 Camaro Z28.