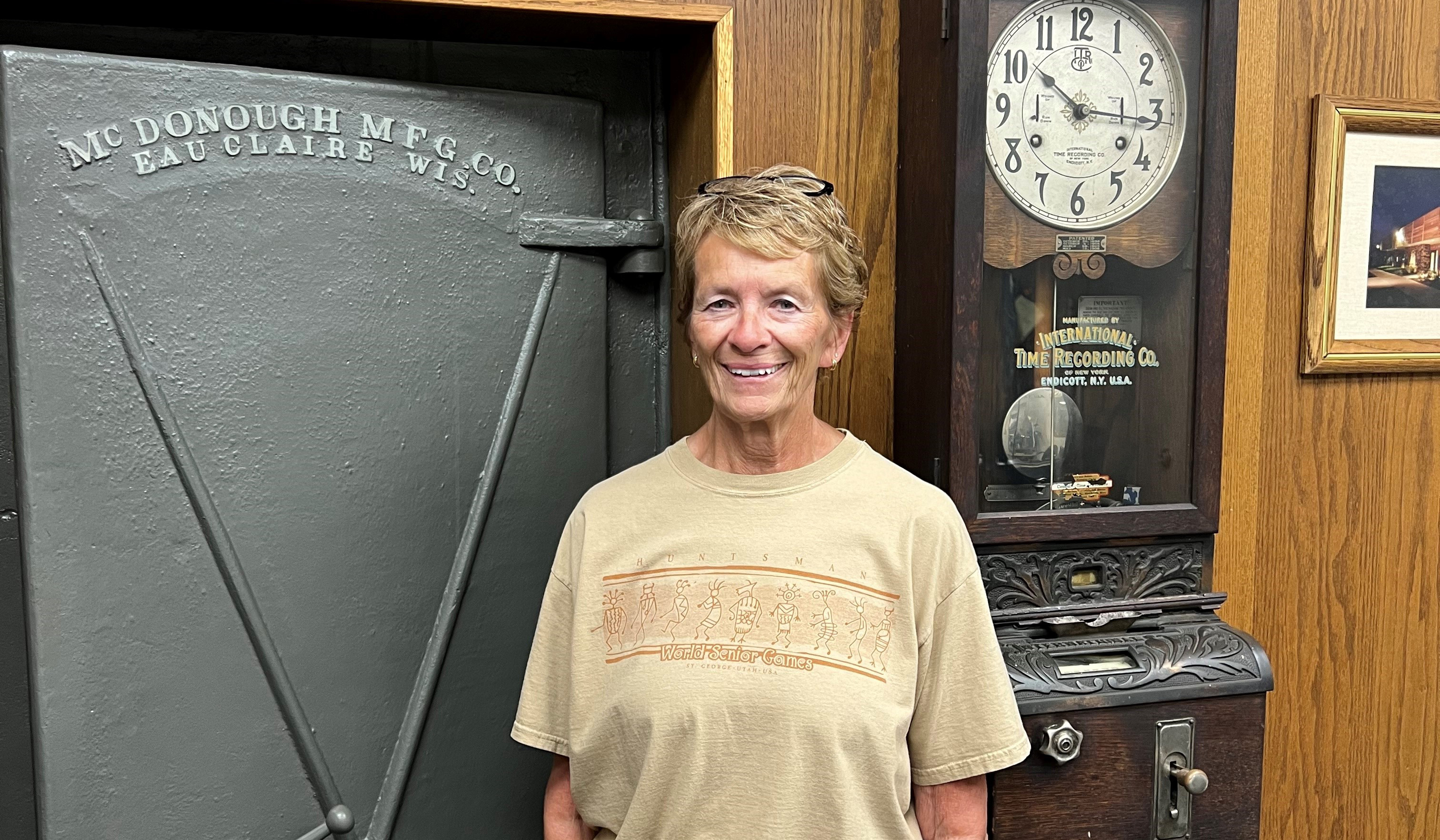 The phrase 'in the vault' holds some extra meaning for the folks at McDonough. At our headquarters in Eau Claire, a prized piece of history still holds a place of importance after nearly a century – the original McDonough vault door.
While the vault itself is gone, the original door lives on at the new McDonough building. The room behind it doesn't hold anything of monetary value, but it holds something perhaps worth more to President and CEO, Sue Tietz – her family's legacy.
"It's part of us", says Sue, who reflects fondly on the lengths her father went through to move the very heavy door to the new McDonough building.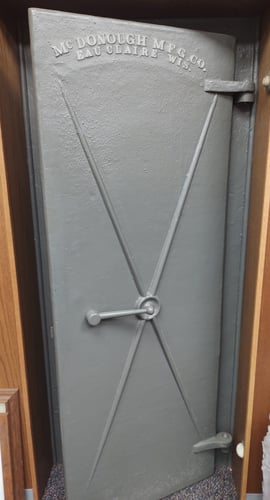 The vault was poured at the McDonough foundry sometime in the first half of the twentieth century, when it occupied a place in the original McDonough factory on Galloway Street. When McDonough moved to its current location on Melby Street, Jack Kildahl, Sue's father, persuaded the construction crew to move the vault door to the new office. It was so heavy, and located upstairs, so the construction crew hired a crane, lowered the door out of a window and onto a flatbed truck. The construction crew became invested in ensuring the vault door made it safely that the foreman of the crew insisted on being the one to re-paint the door in its new location. Once it was hung it was spray painted, and each letter, 'McDonough Mfg Co. Eau Claire Wis.' was hand painted with a tiny brush.
"He was proud of it and we were proud of him. He shared that story many times with us and others. My Dad had a way of making a lasting impression on people. – Sue Tietz