Sue Tietz returns to her UWEC roots as newest award recipient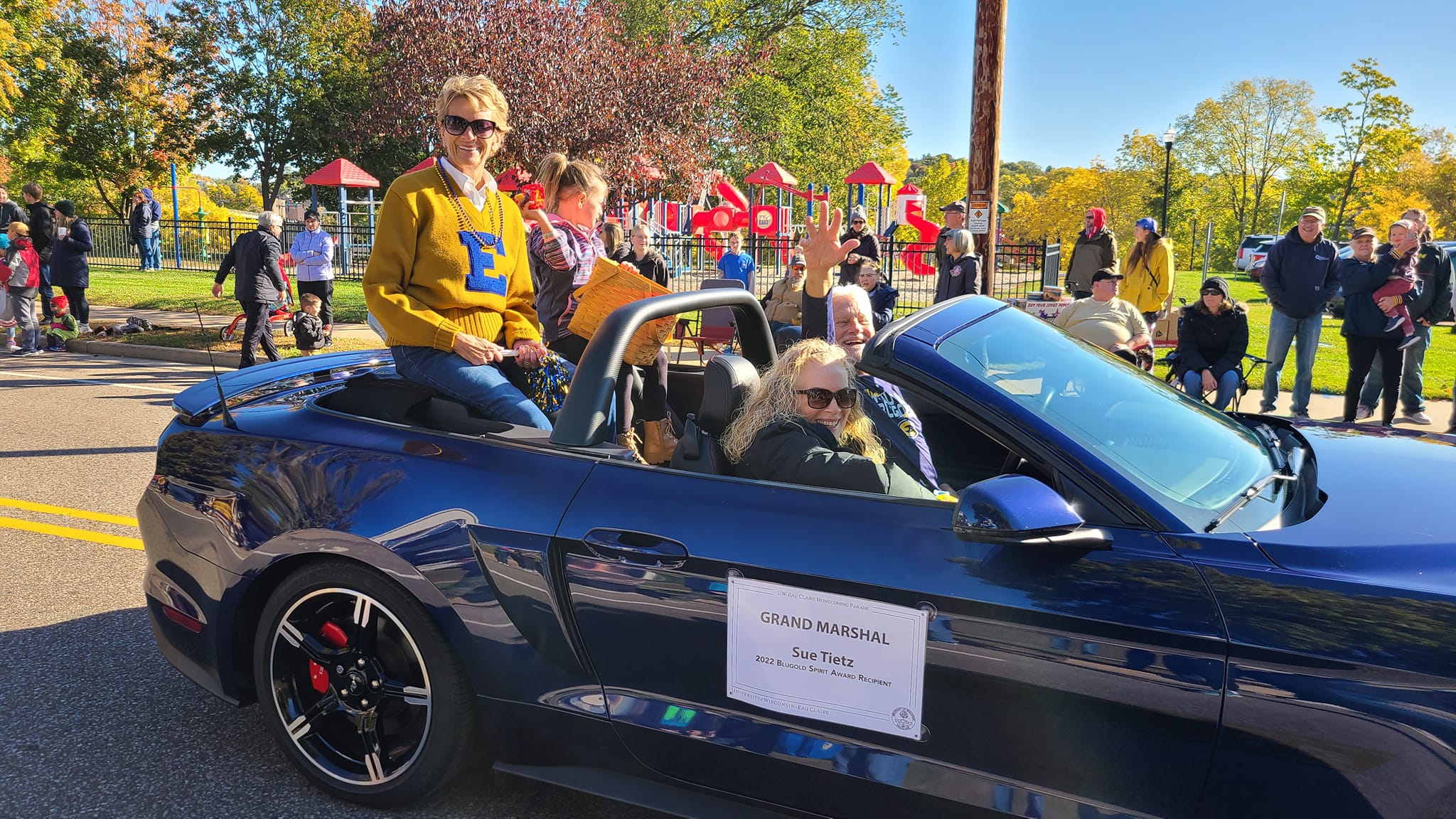 Recently in Eau Claire, our President/CEO, Sue Tietz, returned to her university roots sitting on the back of a Mustang and wearing the familiar blue and yellow E sweater, which happened to be her husband Roger's 1969 baseball letter sweater. While she has returned many times since her graduation in 1971 for events, honors and awards, this time she returned as the 2022 Blugold Spirit Award winner and Homecoming Parade Marshall. The Blugold Spirit Award recognizes an alumna or alumnus who has "demonstrated a true commitment to and abiding love for the campus".
Sue graduated from the University of Wisconsin – Eau Claire, with a degree in social work, intending to work with young adults with Down Syndrome. The pull of McDonough Manufacturing took her on a different path, one that has lasted 60 years, but her love and support of her alma mater remain.
"Since graduating in 1971, I've held UWEC close to my heart," Tietz says. "To be recognized for having Blugold spirit is an honor that I hope sets an example for all my fellow Blugolds. Supporting UWEC is my way of giving back to the institution that gave so much to me."
Sue and Roger are dedicated supporters of the University through time, treasure and talent, and Sue currently sits on several boards. Business students at UW – Eau Claire would be familiar with Sue, as numerous classrooms at the university bear her name.
Sue's son Matt, currently VP/Owner of McDonough Manufacturing, is also a graduate of UWEC, and Sue's father established a scholarship for students in the College of Nursing and Health Sciences. "I love UWEC and delight in supporting them", says Sue, "my blood is blue and gold".

Read UWEC's article for the full story.