Allen Pender - Parts Specialist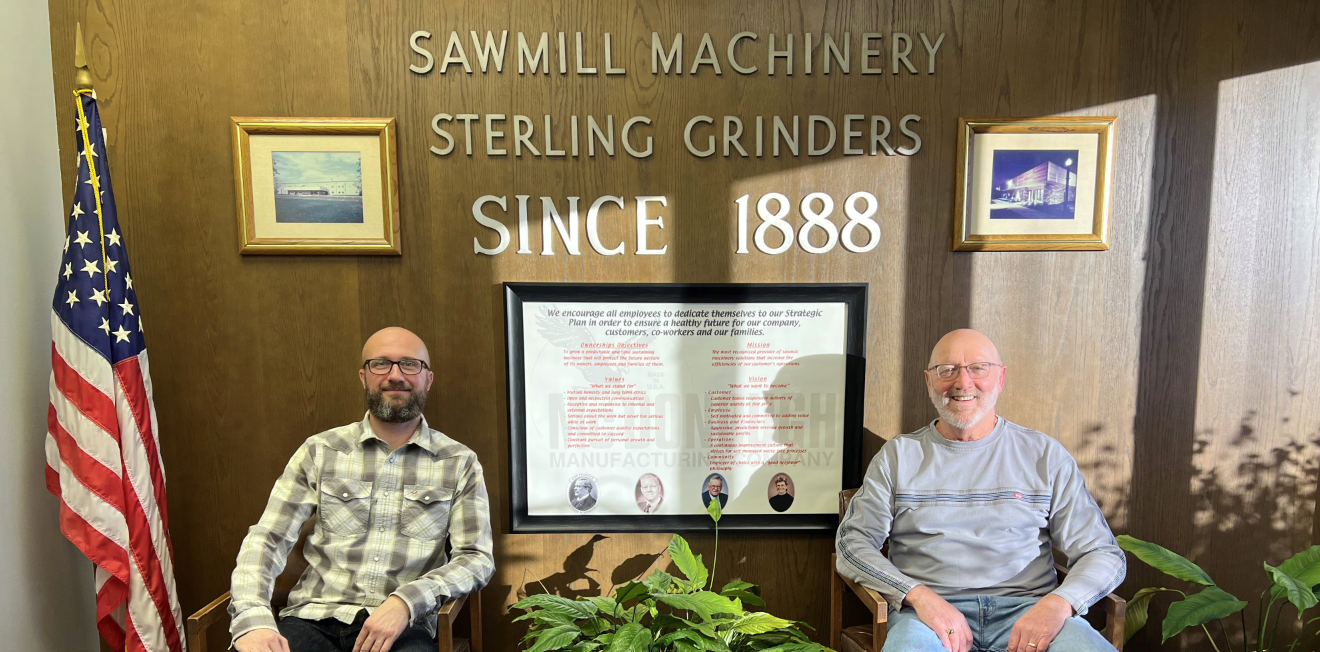 McDonough is pleased to welcome Allen Pender into his new role as McDonough Parts Specialist, filling the shoes of John Miller, who has retired after 45+ years at McDonough.
Allen started with McDonough in 2016 as a Hacksaw operator, and after three years he moved into an assembly role. His favorite part of assembly was wiring the electrical panels and the machines. A need was identified within the inventory department, and Allen was asked to step in and assume the role of the Inventory Clerk, working to manage to inventory area, improve shop flow and building spaces for the team. Retaining his love for assembly, he would sneak over and help when he could.
When he found out that John Miller was retiring after 45 years, he recognized the opportunity that was coming available and threw his hat in the ring. Allen has been working with John for some time, learning as much as he could while still helping in inventory until a new person was hired for that position. Allen recognizes that it will be a tall task to learn all that John has learned in 45 years, but he knows that he has a team around him willing to help him learn.
With over 20 years of experience in the manufacturing industry, from steel foundries to rebar manufacturing to CNC operations and quartz countertops, you'd never imagine that Allen's formal education came in the form of a culinary degree! Allen is also knowledgeable when it comes to computers and software, once developing apps for android phones as a hobby and side-gig. He has rebuilt several PCs, made his own PC for personal use, and has a passion for electronics in general.
Allen says he has enjoyed his time so far at McDonough, has made several friends and learned so much since he started - and enjoys the added bonus of frequent team lunches and potlucks!
Feel free to reach out to Allen to introduce yourself and wish him well in his new role!