Katie Lovely - Director of Corporate Services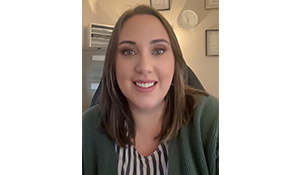 We would like to congratulate Katie Lovely on her recent promotion to Director of Corporate Services!
Katie will lead and manage the Corporate Services Division which includes Human Resources, Finance & Accounting, Administration, Purchasing and Information Technology. She will provide guidance and leadership in the development of policies, procedures, best practices, and centralization to increase the efficiency of corporate services delivery across all of our operating divisions.
Katie was born and raised in Fredericton, New Brunswick, where she attended St. Thomas University, obtaining a degree in Criminal Psychology, before moving to Halifax, Nova Scotia. In what was supposed to be a temporary move, it was there she met her future husband, Dan, and where they lived for ten years. While in Halifax, Katie discovered her passion for accounting and she decided to pursue a Bachelor of Business Administration in Accounting. A passionate lifelong learner, Katie is working toward her CPA designation, possibly a master's degree, and has obtained her Payroll Compliance Certification. Describing it like solving a big puzzle, she enjoys auditing financial statements, as well as reviewing and planning internal control processes and improvements.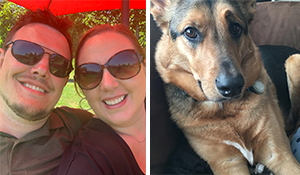 Katie began her career in finance/accounting as an Accountant for a Nova Scotian company that owned and operated various pharmacies and seniors' homes. Starting out in the back office of a pharmacy, Katie was promoted to Head Office and oversaw the internal accounting for multiple seniors' homes. Moving back to Fredericton in 2017, Katie joined McDonough and hasn't looked back!
Katie credits McDonough with providing her with many opportunities to grow and enhance her skills and knowledge. She is excited to be part of McDonough's growth, which she feels is a testament to the people that make up Team McDonough, saying that "McDonough has a very exciting future, and I cannot wait to see what we do next!"
In her spare time, she can be found reading a book with an iced coffee (or wine…), spending time with her family, her handsome German Shepherd, Maverick, or shopping (with an iced coffee in hand). She also enjoys cooking with Dan, to whom she's now been married for 12 years.
Congratulations, Katie! We are happy to have you as part of Team McDonough.